Acer have sent us to Edinburgh and have loaned us a number of devices – the Acer Liquid Leap (a fitness band), the Acer Liquid Jade (a shockingly slender smartphone), the Iconia Tab 8 and the device I'm using to type this out – the Aspire Switch 10.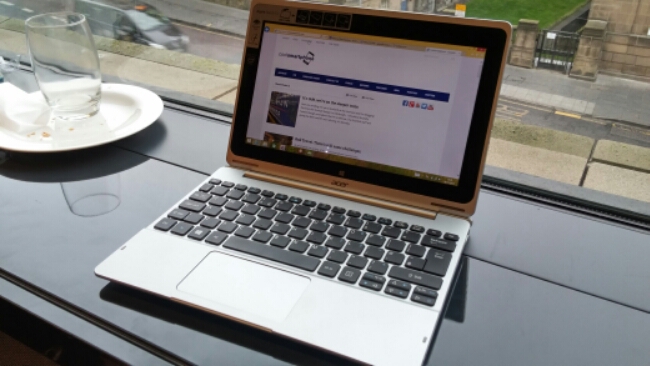 I'll be taking you around each of these devices over the next few hours, so I'm going to start with the Aspire Switch 10 here.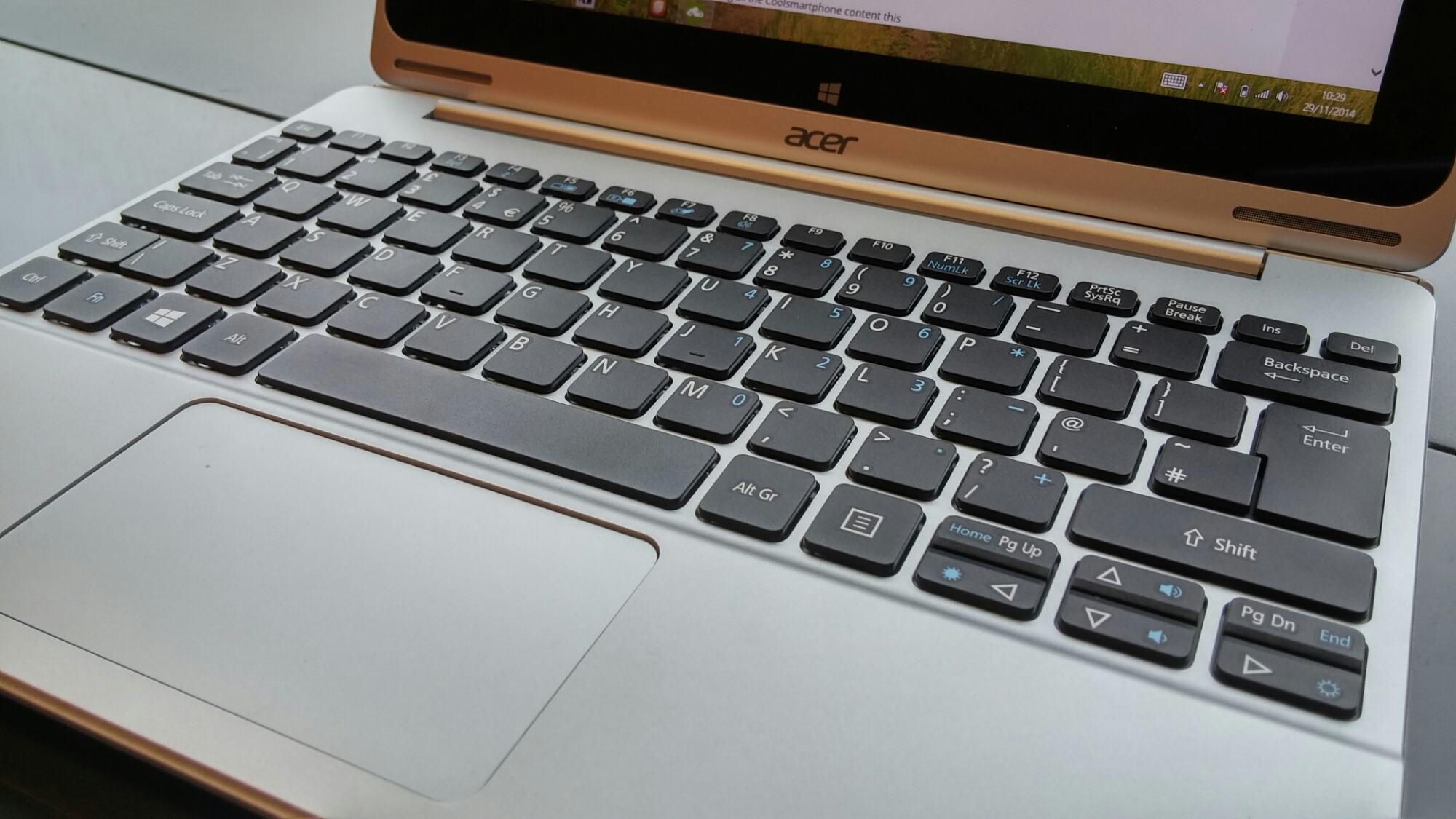 For me, I'm a massive Chromebook user. The Switch 10 seems to have a lot of the same qualities. It's light and it's quick – ideal for blogging. It also has a party trick, in that the screen actually detaches and becomes a tablet (Windows 8). So, when you've done with your productivity you can sit back and browse the web quite happily on your sofa.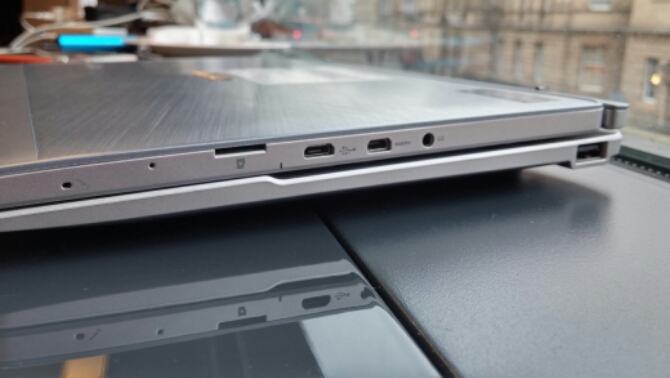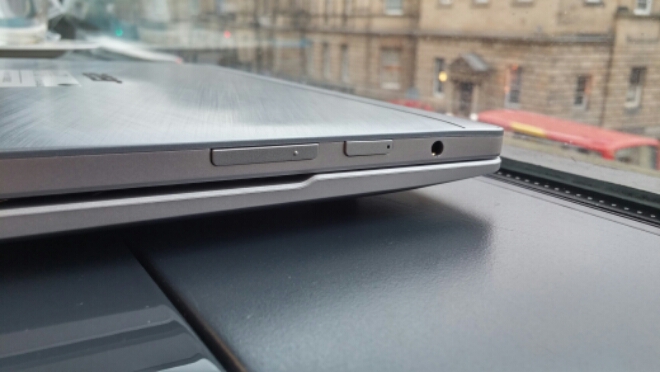 You can use it in a number of different ways – as a Notebook like I am now, as a tablet or, if you fold it back, as a display for meetings and such. There's even a "tent" mode too. As you connect the screen / tablet part to the main keyboard a magnet acts like a tractor-beam, pulling the device towards the base and safely onto two locator pegs. It's £279.99 and has a 32GB SSD on-board with 2GB RAM and a 10.1″ (1280×800) screen. Overall, I'm getting to like it, but I'll admit that Windows 8 has kinda fallen out of favour with me and I've become a Chrome OS fan.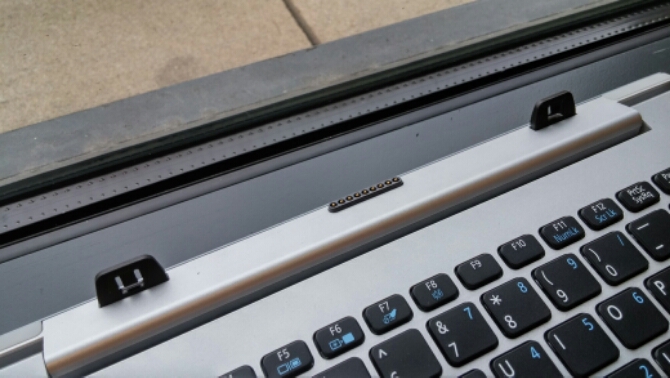 The Switch 10 is powered by an Intel Atom Z3735F quad-core CPU and the keyboard is both sleek and easy to use, even if it isn't quite full size.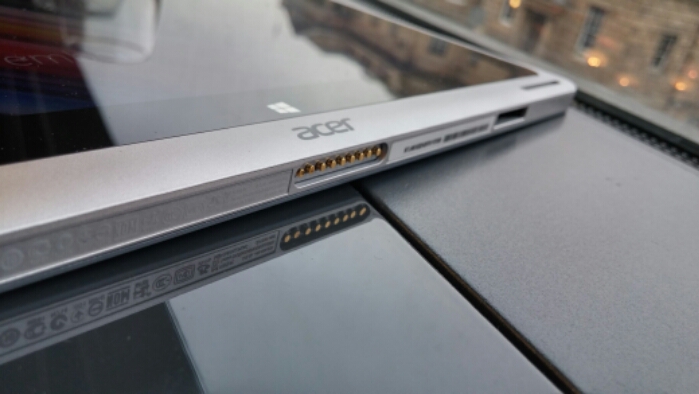 It also has 1 USB port, Bluetooth, WiFi, a HD webcam, microphone and 8 hours of battery life.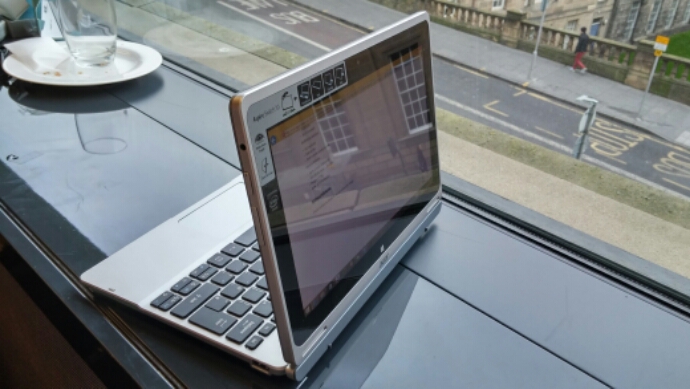 As a tablet alone it works rather well, although there'll always be those who prefer their Android or iPad experiences.



Here's a few more shots of the device..