If you're looking for a SIM only deal, have a word with the dudes in your local Vodafone store. They've got some new offerings, which we've just had mailed to us, and they won't be available online until next week.


There's new lower pricing and additional data available. This includes a 20GB SIM only deal too. You can get 3GB of 4G data with unlimited everything else for £22 per month. If 1GB of data is enough then expect to pay £17 for 4G data with unlimited texts and calls.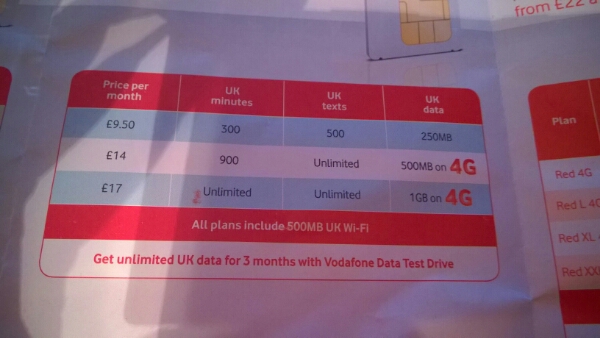 If you really want to screw down the cost, a £9.50 option is available which gives 250MB data (presumably 3G) with 300 minutes talk time and 500 texts. Ideal for the light user that one.
Have a nose at the images we've received here to check out the new offers that could be suitable for you.