It seems that almost everyone is doing a "sports band" or "activity tracker" now. Garmin have just nudged us about their new vívosmart, which is £139.99. It'll connect to your smartphone and has a 7 day battery life. You get text, email and call notifications which are read merely by swiping the screen. You may remember our review of the vívofit which is a slightly different version without notifications, in July.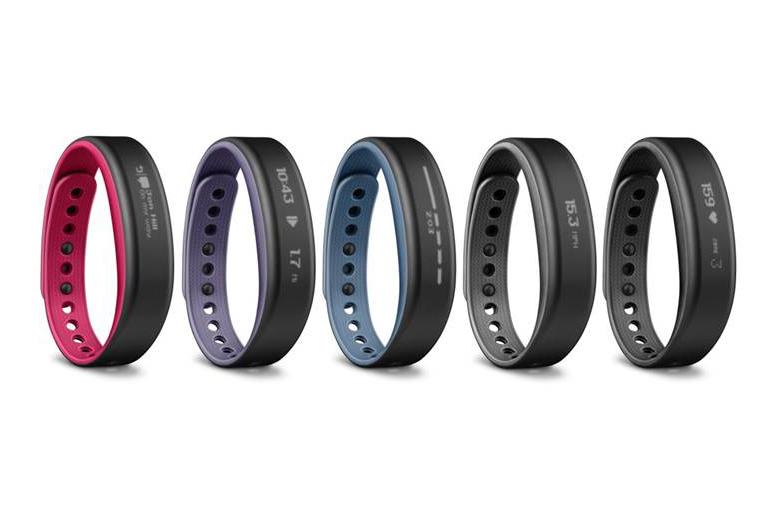 There's reminders which will pop up and tell you to move about when you get lazy, plus personalised daily goals, the amount of steps you've taken, calories burnt, distance and the current time too.
All data is sync'd automatically via an online fitness portal on Garmin Connect and it's available in a range of colours and two band sizes. Connectivity is via Bluetooth, plus it's waterproof (5 ATM, which means you can swim in it and go snorkling) and that "invisible display" is an OLED 128×16 pixel. Oh, and it'll monitor your sleep and wake you up too.