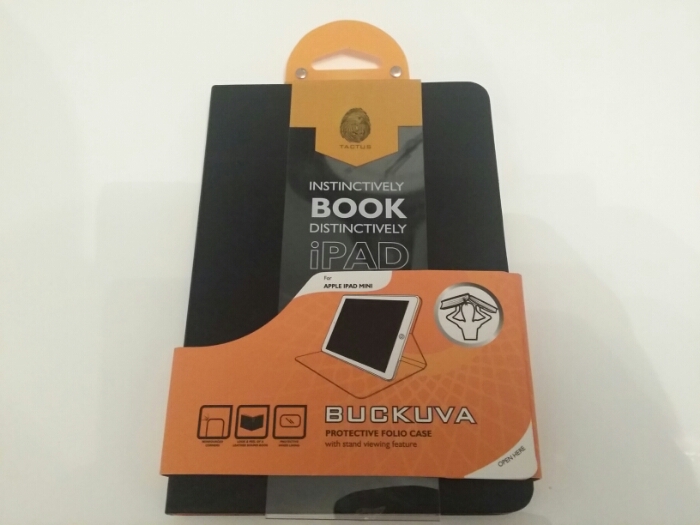 I recently managed to pry my iPad Mini from my little boy's hands, meaning I could finally use it for myself. I've been sent the Tactus Buckuva for review, so now was the perfect time to test it out.
Good Points
The case has a quality premium feel to it.
Soft interior lining to protect the screen.
Available in several colours.
Can be used as a stand at numerous angles.
The magnetic on/off function works.
Bad Points.
The interior may get discoloured with use.
Access to the lock switch a little tight.
Design
The case is made from soft faux leather, which is of such a high quality that I was unsure whether it was real leather. I actually had to check it out with Tactus. The inside of the case is lined with a soft microfibre finish to protect the screen. The review case I was sent had a black outer and a nice contrasting orange inner lining.
Inside is a lightweight inner tray with reinforced corners. This grips the contours of your iPad giving full access to all buttons and ports, and provides protection for minor bumps. One thing I did like, once the case was fitted it gave the iPad a classic look and feel of a leather bound book.
In Use.
My iPad clipped into the tray really well with a solid feel. For watching media, the folio design meant that the iPad could be adjusted to a multitude of angles to get the perfect view. The case feels really good in the hand and is of sturdy construction. As stated, I would imagine the case would provide your device with some minor protection from bumps and drops. The case also utilises the magnetic on/off function of the iPad a feature that's not present in lower priced cases.
In Conclusion
The various online marketplaces are flooded with this type of case at varying price points. The Buckuva case retails at £24.99 and so is at the top end of the market. However, I can't stress enough just how well made this case is, my iPad mini really does feel like a leather bound book.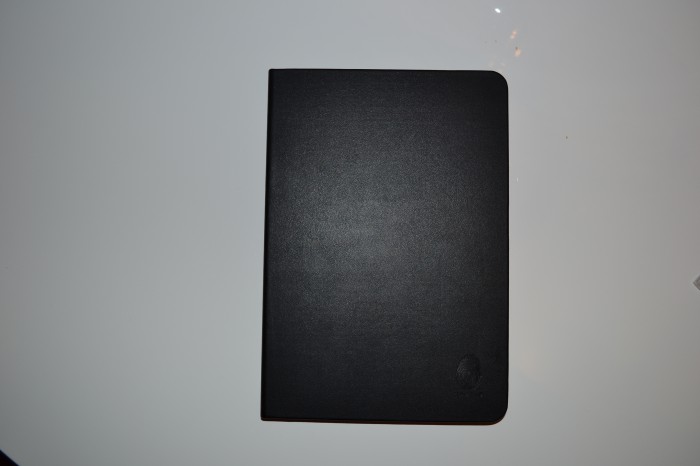 In my time using it I could only find two minor drawbacks, these being the nice bright orange interior lining of the case becoming discoloured with use and the fact that the mute / lock rotation switch was tricky to operate. I couldn't get my finger in (although I do have sausage fingers)
You can get the Buckuva case from the Tactus Web site  for £24.99