Well, although we couldn't find it available here in the UK, you can get the Moto 360 in the USA with a variety of metal bands.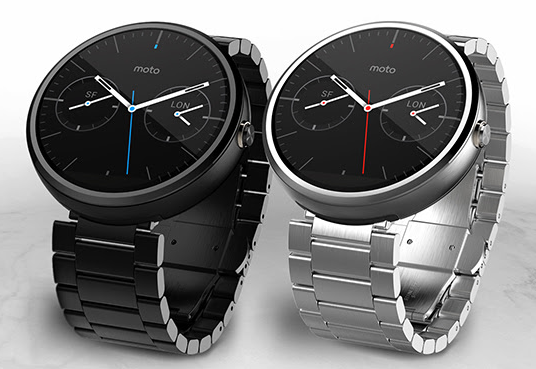 Theres a chunky 23mm strap or an 18mm one in a few different shades which do seem to match the overall look of the watch rather well and make the watches look less like a "geek watch on a leather strap".
Anyhow, if you're in the US head over to get the new strap.