Sometimes, if I go to a restaurant and order a large steak, I'll get the meat sweats. Likewise, when I need to make an important call or I'm waiting for an email and see my phone hitting 5% battery life, I get the battery sweats.
We've seen various solutions to this over the years and recently reviewed a credit-card sized solution called the Travelcard Charger. Now there's another one, which is a tad cheaper at £19.99. The Onaji Pawa is a card-sized solution with a wafer-thin battery inside. Charge it up and then, when the battery sweats kick in, pop the 3-in-1 cable out and you can charge your phone "up to 30%" thanks to the 500mAH lithium polymer battery. That connector includes the new lightning connector, the old iPhone connector and a microUSB port for everything else.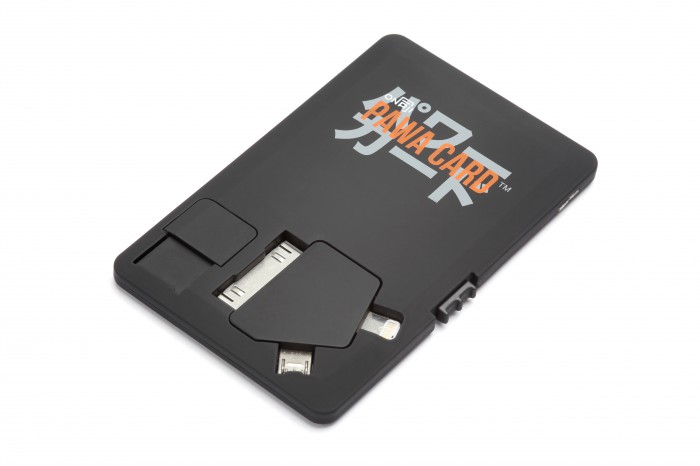 There's a built in LED flashlight and it takes about an hour to charge it up. Just don't go through security at the airport with it because they sometimes don't like additional batteries being carried around on your person.
Anyway, the boys at MyOnaji said that they would send me the Onaji Pawa mobile charger, a wallet to put it in and several £50 notes to shove in the wallet "for luck", so I've not been bribed in any way shape or form. Conscience is clear.