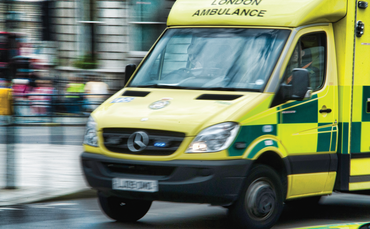 Have you ever been unfortunate enough to have to dial 999 from your mobile?
60,000 people per day or 22 million a year call the emergency services from a mobile telephone (is it me or is that number absolutely vast?) and it is pretty much nailed on that many of the callers don't know exactly where they are.
On the side of a motorway, on holiday, just visiting an area – all are legitimate scenarios whereby you may not know your precise location but may be in urgent need of help.
A new system developed by BT, EE and HTC can now pinpoint your location some 4000 times more accurately than before, down to a radius of less than 30 metres.
This means no more frantically trying to remember if you have just passed junction 29 or 30 or trying to recall the street name that you really never knew.
The new system, called AML (Advanced Mobile Location) provides 999 operators with pinpoint location data to save time and lives. It can identify the source of a mobile phone emergency call to within 0.003 square kilometres, less than half the size of a football pitch, instead of several square kilometres.
Developed by BT, EE and HTC working closely over the last 12 months, AML is currently available for emergency calls made on the EE network on all new HTC phones, including HTC One mini 2, HTC One (M8), HTC Desire 610, HTC One and HTC One mini. It is expected to be on other HTC handsets shortly whilst other mobile manufacturers and networks are actively working on models to be introduced in the near future.
Whilst it may all seem a bit "big brother", something that can help save lives is a brilliant development in my book.  Let's hope it is fully bought into by all the networks soon.
The full press release is below.