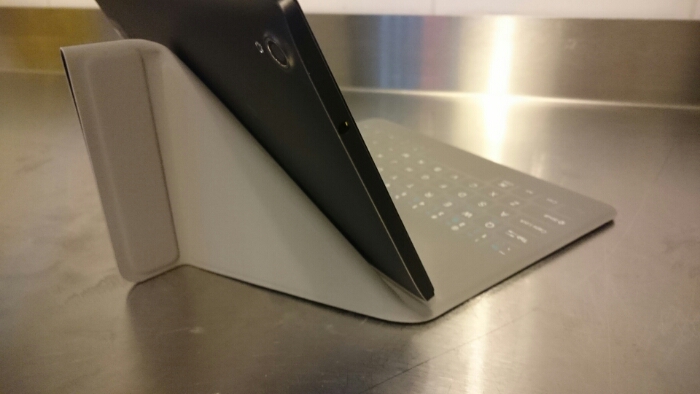 What is the main sticking point when trying to use an Android device for productivity? Simple. The keyboard.
Sure, an onscreen keyboard is great for short notes and maybe the odd email or two, but for me it's not a replacement for a physical keyboard. Although we have many options for tablets, only one company seems to have got it right so far, and that's Microsoft with their Surface range.
Google are about to enter this area with the Nexus 9 keyboard as well, but that is not out yet.
I do most of my writing for the site either on the train or at home late at night once my son has gone to bed. My weapon of choice for writing is an Android tablet. Currently that is the Lenovo S8 Tab (as I am reviewing it right now). This means that most of my work is being typed either using the on screen keyboard or a Bluetooth keyboard.
Enter the Encase Bluetooth Keyboard folio…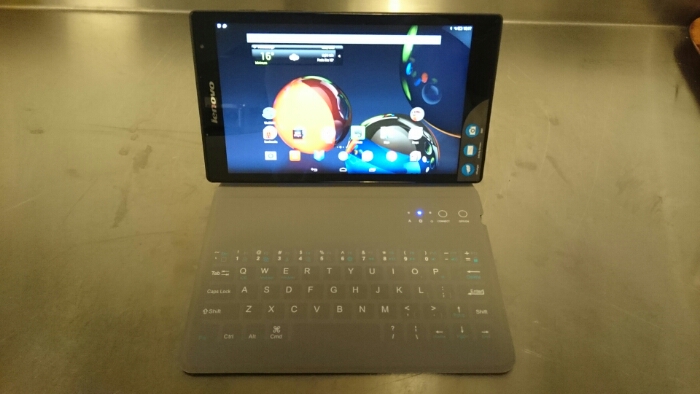 Design
This is a relatively straightforward design, composing of a keyboard deck and a flap that will cover the back of the tablet. This flap has some magnets along the outermost edge. After a bit of folding you have nice little magnetic stand..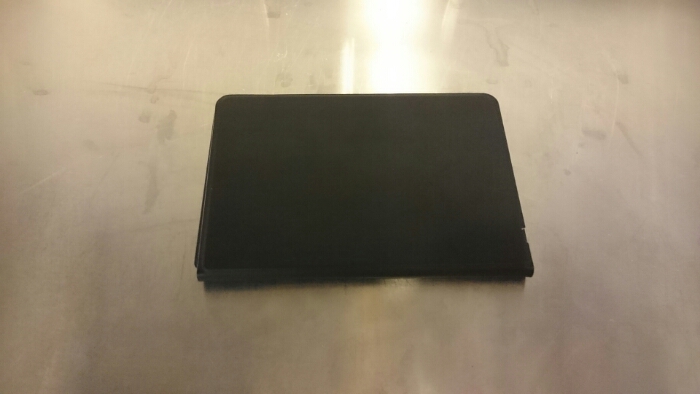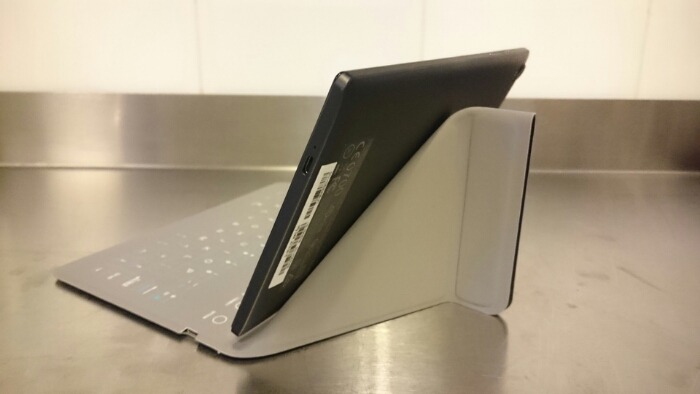 The actual deck is a membrane keyboard and it has most of the stuff you would want on there. It is a five row layout with number and function keys melded together into the one row. The left hand shift  is a reasonable size although tricky to find sometimes. It has a a command key for iOS devices although this can be changed depending on what OS you are using. It will work with all the major OS's via a few keypresses. Once remapped the keys all work the way they are meant to, which is a nice touch.
Sounds good doesn't it?
The major problem is that the keys don't seem to line up correctly with the button actuators underneath the silicone deck cover. This makes for an incredibly frustrating experience as you are constantly making silly typos. This problem is exacerbated by the fact that this is a 8″ keyboard so lots of cramping had to be done to fit the board into the small space.
If you are a hunt and peck typist then you will probably get by as it stands however if you are a relatively fluid typist then you will not be happy here as it just feels .. "off". It is hard to explain and it is something you would need to try before you buy.
As the only place I have seen that sells this is Mobilefun then you cant really pop into a shop and play with it first.
However if you need a case and for your 8″ tablet and don't want to give up on productivity completely then this is a solid buy at £29.99. It also comes in at a 10″ size too. However if you are serious about work I then I suggest you look elsewhere for now.
I am going to continue to use this as long as I can as I do need the functionality of it and over time it may redeem itself. However with my Nexus 9 on its way in the next week I will need to have a look at the Google option as a serious alternative.