A couple of new Galaxy handsets have been shoved out today and they'll be available in China in November with UK availability to be "announced in due course". Samsung have sent us some rather "different" product shots too..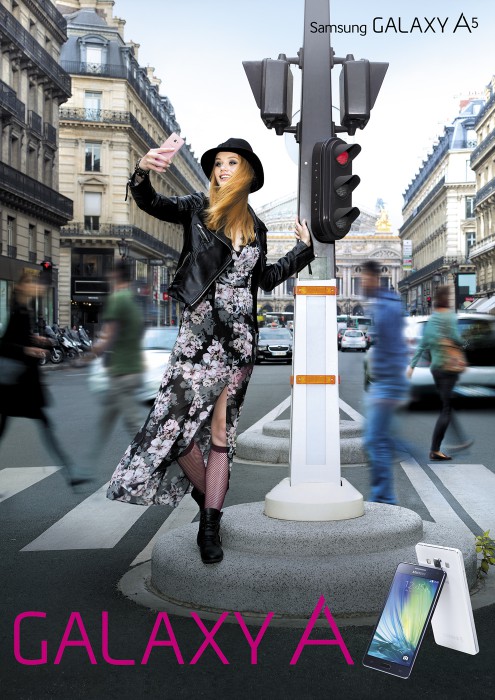 Samsung are highlighting the social media aspect of these as both the Galaxy A5 and A3 devices have 5 megapixel front cameras plus "Wide Selfie, Palm Selfie, Animated GIF, Beauty Face Features and Rear-cam Selfie" modes.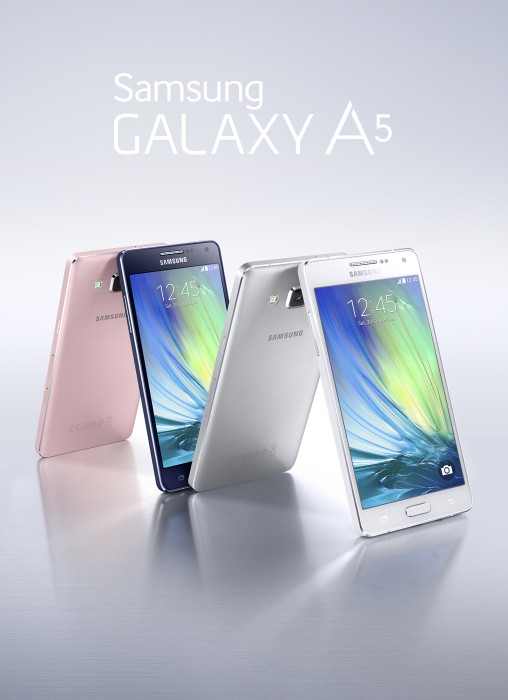 The Galaxy A3 is the smaller device with a 4.5″ screen and is 6.9mm thick. The A5 is larger and has a 5″ screen but is a tad thinner at 6.7mm.
Built using a full metal unibody, a selection of colours will be available – Pearl White, Midnight Black, Platinum Silver, Soft Pink, Light Blue and Champagne Gold. Both are powered by a quad-core 1.2GHz CPU and have the Ultra Power Saving feature that we've seen on other Galaxy devices.
Both run Android 4.4 (KitKat) but the A5 has a slightly better camera (13 megapixel compared to the 8 megapixel on the A3), a bit more RAM (2GB instead of the 1GB on the A3) and a bigger battery capacity (2300mAh versus 1900mAh). You'll find 16GB on-board storage and a microSD expansion for up to another 64GB in both devices. Bluetooth, NFC (in the 4G LTE versions), GPS, WiFi and all the usual sensors are here too.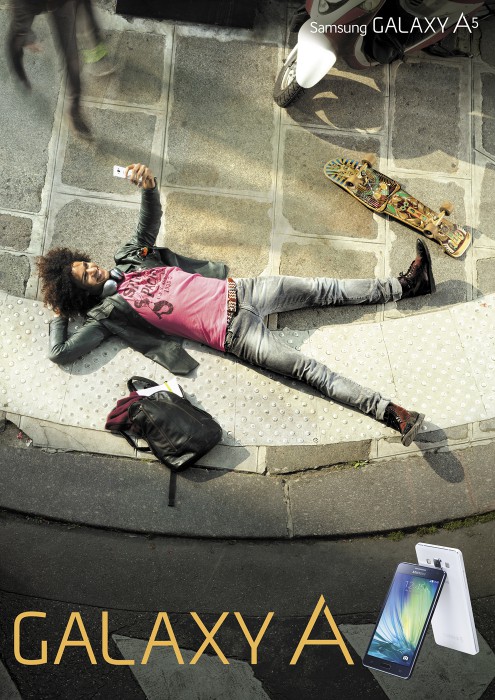 The Samsung pitch for these reads as follows..
"The Galaxy A5 and A3 offer a beautifully crafted full metal unibody, slim design, superior hardware and the best possible social media experience. These devices make our advanced Galaxy experience even more accessible to young and trend conscious consumers.
So, young and trendy people like me should love these mid-range well-designed phones.
Full press release and specs below..