The rumours surrounding Microsoft making a wearable of some sort have been floating around the web for a while now. Last night Microsoft finally announced it, the Microsoft Band which is a fitness and sleep tracker for Windows Phone 8.1, iOS 7 or 8 and Android 4.3 and above. Yes you read that right.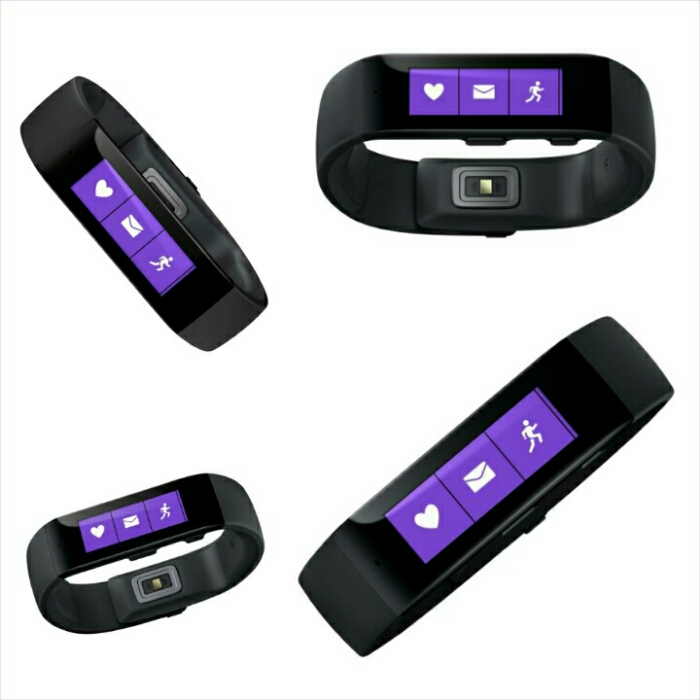 Microsoft posted the following excerpt on their Blog.
We are excited to launch the Microsoft Band, a smart band designed to be worn 24 hours a day by people who are active both in the gym and on the job. The Microsoft Band has 10 smart sensors for 24-hour heart rate monitoring, calorie burn measurement, advanced sleep quality tracking and more as well as Guided Workouts curated by Gold's Gym, Shape, Men's Fitness and Muscle & Fitness. The Microsoft Band will keep you connected at a glance with helpful, smart notifications including incoming calls, emails, texts and social updates as well as access to Cortana. Microsoft Band is now available in the US in limited quantities at MicrosoftStore.com and starting October 30th at Microsoft Stores for $199.
The band will work in conjunction with the new service Microsoft Health which basically just gathers all the information from their new band and also from Jawbone or Myfitness pal.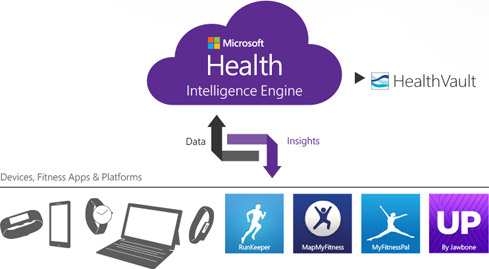 Today we're announcing a new platform called Microsoft Health. Within health and fitness, there is rapid innovation occurring around wearable devices with smart sensors that are telling us more about our lives. A vibrant marketplace of devices and services is giving us access to a wealth of data about our nutrition, health and fitness. We see an opportunity to bring these devices and services together to allow you to combine the information they collect and use the power of the cloud to turn that data in to something more valuable.
Spec wise the band is pretty basic as you'd expect.
Tech specs
– Band: width: 0.75″, thickness: 0.34″ (19mm x 8.7mm)
– Band materials: Thermal plastic elastomer.
– Weight: 2.12 ounces (60 g)
– Display: size: 0.43″ x 1.30″ (11mm x 33mm), type: Touch-enabled TFT full-color display.
– Memory: 64MB internal storage.
– Processor: ARM Cortex M4 MCU
-Optical heart rate sensor.
– 3-axis accelerometer/gyro
GPS.
– Ambient light sensor.
– Skin temperature sensor.
– UV sensor.
– Bluetooth 4.0 (Low Energy).
– 2 physical buttons.
– Compatibility: Windows Phone 8.1 update 3, iOS 7.1 and 8, Android 4.3-4.4 devices with Bluetooth.
– Battery: 2 x 100mAh rechargeable Lithium ion, 48 hours of normal use, Full charge in less than 1.5 hours
– Connector: Magnetically coupled connector to USB.
– Environmental Requirements: Water resistance: Sweat- and splash-resistant4
In my eyes I think it is a wise move of Microsoft to add Android and iOS support into their Band. Without that they would be limiting themselves to only a tiny percent of the market, with Android and iOS they could just have something cool on their hands. The only slight issues for me are the fact that they seem to be only releasing it in the US and the price at $199 it will be kind of expensive and more expensive than the other fitness bands, apart from maybe the Jawbone UP. However the added notification functionality does push it more towards the Smartwatch price sector. Personally I'm going to keep my fingers crossed for a bit and hope that Microsoft release this over here in the UK.