It's that time of year when you should be thinking of gifts for others. Kids are making lists, your wife or girlfriend wants something "special" that you've "put thought into" but somehow you find yourself in the gadget shops on your lunch break, staring at the deals and wondering if you could "accidentally" buy something for yourself instead.
Perhaps, just perhaps, you could buy that gadget and tell your other half not to get you a gift this year as you've already got one? Perhaps you could say that it was a "gift" to yourself for just generally being brilliant? Perhaps you could hide it behind the sofa until the New Year and then claim you got it out the sales anyway?
Yeah, that'd work. Wouldn't it?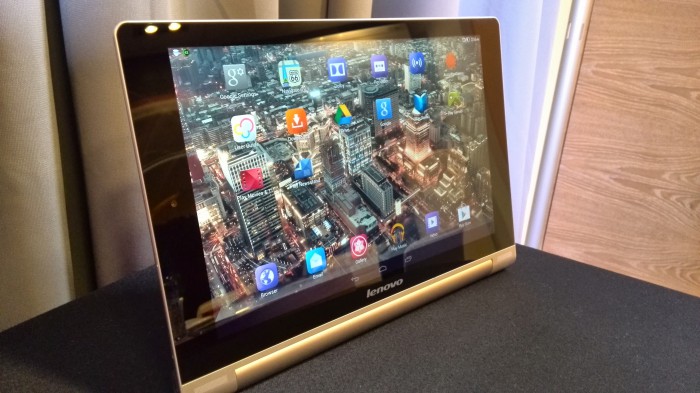 So, meet the Lenovo Yoga Tablet 10.1-inch HD+, which you used to pay £329.99 for. It's now down to (wait for it, wait for it, I need to add at least 30 seconds of unnecessary X-Factor-style suspense) just £159.99.
Stampede!!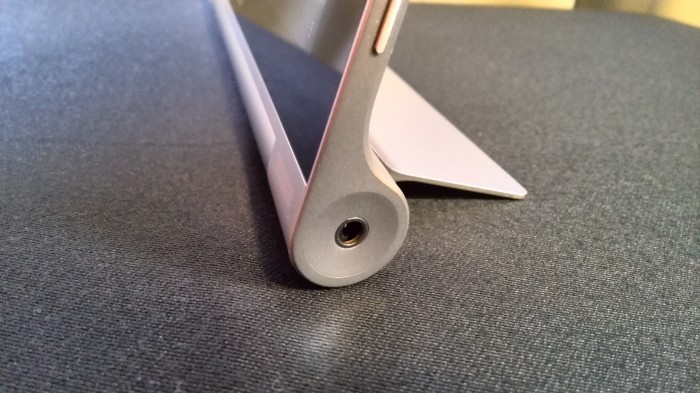 If you haven't already tripped over your credit card, go and have a look at my up-close pictures of this thing from Barcelona. Oooh. It's a bit sexy
This isn't the newer Lenovo Yoga Tablet 2 that James reviewed yesterday, but it's still rather nice and has 3G too.
Available from Amazon this is a quad core 1.6GHz 10.1″ (1920×1200) IPS display) tablet with 2GB RAM, 16GB storage, GPS, Bluetooth 4.0 and that 3G connectivity so you can still connect away from your WiFi hotspots.
Powered by Android 4.3 it doesn't come with the keyboard / cover we photographed earlier.
There's also microSD expansion (up to 64GB), two cameras and a 3.5mm audio jack.
I've purposefully hidden my credit card, but if you fancy one, head to Amazon.