How can a mirror power your phone? How can you make a portable charger cool? How can you make your tech product appeal to those beautiful, beautiful ladies?
All these answers and more coming up my friends, for this is the Mirror Power 3000.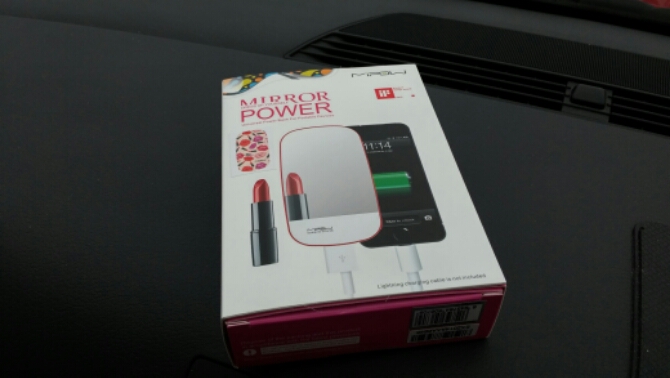 It solves the problem of being out and about with that most horrible of problems – a low battery warning on your phone. Now, I could throw in the safety aspects for the female readers (apparently we do have a few), such as being out late at night and trying to call a taxi to get home. A flat phone battery isn't the thing you need, so this'll solve that. However, if we're honest you'll probably be more upset if your phone doesn't have the charge to snap that all-important photo of your mates getting lairy on a well-deserved night out.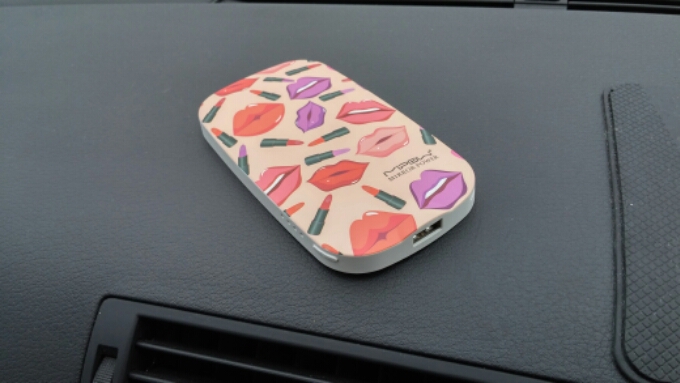 So, why am I gearing all my comments towards our female readers? Well, take a look at the thing. This is definitely aimed at the ladies in the audience, that's for sure. There's pictures of lipstick on here and, of course, it has a mirror. It also comes with a nice pouch too, so you needn't worry about scratches to the mirror.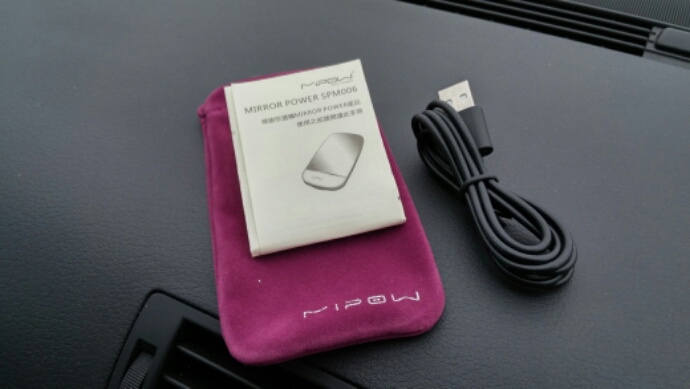 I'll try not to go into the description on the MiPow website too much. It looks to have been translated badly from Chinese and states ..
Creative mirror power, specially designed for females
Uhh-huh.
There's a few other patterns and colour combinations available. You don't necessarily have to have this particular one. Inside the box though there's the unit itself, a microUSB cable and a pouch. If you have an iPhone you'll have to use your own Lightning cable but that's no great problem.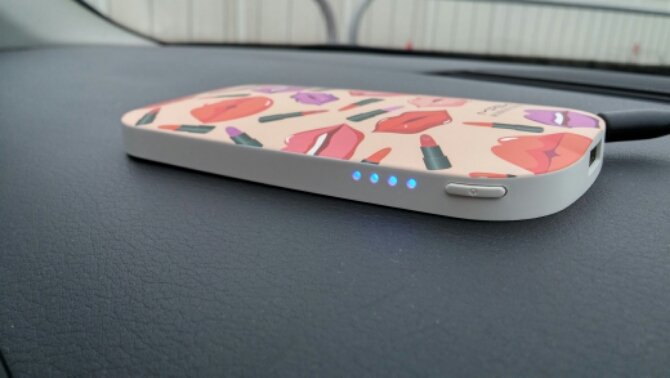 To charge, whack the microUSB cable into the device and the other end into a charge. Then you wait. It takes about 4-5 hours to charge fully. They tell me that you can recharge about 500 times. A row of LEDs will tell you how full the battery is and each one represents 25% so you know where you are.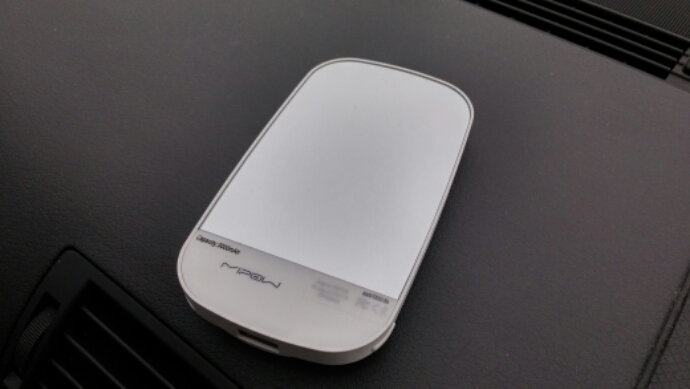 The pouch also doubles as a cleaning cloth, so you can give the mirror or your phone a bit of a wipe. It's a soft suede material.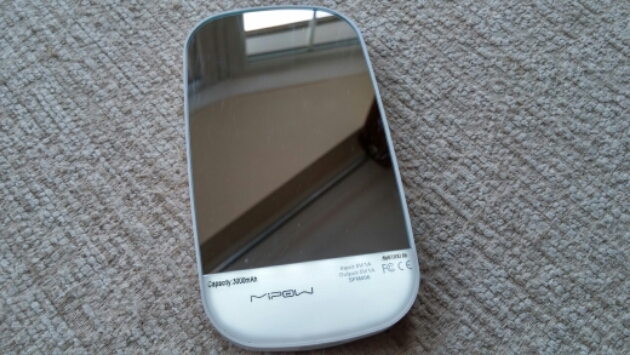 The ever-so-slightly painful bit about all this is the price. According to Amazon it'll set you back £49.99, which is a tad steep even though it has won a design award. I had a dig around on eBay and couldn't get it any cheaper.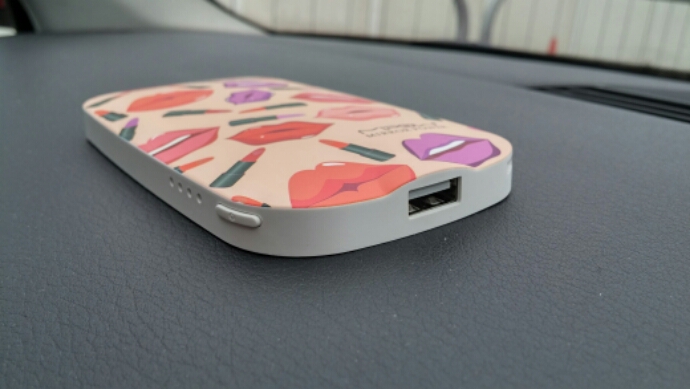 There is a little hidden talent though. This battery / mirror / compact does the usual thing when you tap the button on the lower right corner and it'll show you how much charge is left in the battery. As we said before, there's four LED's and each shows 25%. However, if you press and hold it you'll get a backlight. Ideal for those situations when you need to apply or check your makeup in the dark.
The light takes up the lower portion of the device and lights up your face, plus it'll light up the outer edge of the mirror too. This one is a little hard to capture with the camera but hopefully I've achieved it below..
Overall
Made from a soft rubber outer which integrates the lipstick / lips design, this is a tough but well-designed mobile charger which will get you out of some sticky late-night situations when your precious smartphone decides to deliver that 5 minute battery warning. The light is a nice additional feature and the charging / recharging process and connecting it to your phone is all simple enough. I also like the addition of the pouch and the fact that there's a range of designs available too. These include a leapord design, plain red, white, black and this lips one we're reviewing.
The only minor issue is the price. At £49.99 (as this review goes live) it's a little higher than we'd like.
MiPow Mirror Power 3000 Portable Charger
Price - 6
Design - 9.1
Quality - 8.9
8
Well constructed, well designed, a neat portable light, mirror and charger all in one. The price is a bit of a sting in the tail.