Head over to Amazon.co.uk right now and you'll be able to get your next smartphone on a Pay Monthly plan. They're working with O2 on this and there's more than just the Amazon Fire Phone on offer, although you can buy that if you wish (£0 upfront on a £28 per month plan with 1GB of data).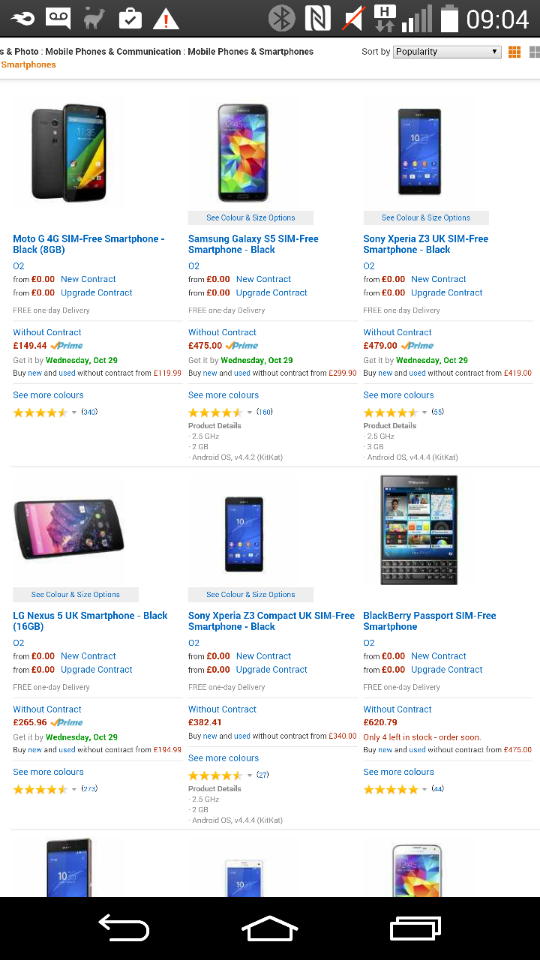 More than 90 phones are available and, because it's Amazon, you get all the familiar Amazon reviews, order tracking and so on.
As an example of some of the deals, you can grab the HTC One M8 for free on a £28 per month plan. That'll bag you unlimited minutes and texts plus you get 1GB of data to play with each month. If you want to pay a bit less, the Huawei P7 is free on a £20 per month plan, and that'll deliver 300 minutes, unlimited texts and 300MB of data.
Despite this move, you can still also buy handsets network free from Amazon without a contract.


On the O2 partnership, Amazon state..
Amazon.co.uk offers O2 tariff plans tailored to customer choice of phone model, inclusive minutes, data allowance and internet speed, with 3G and 4G plans available. Extras such as additional MMS and international calling options are also available.
If you're interested in finding out more, check the press release below or click to head to their website.