OK now, don't get too excited, it's not a great deal of data but still, this is worth investigating if you're thinking of getting a tablet as a gift. It's only 100MB, but if you have a tablet or phone that mostly lives near a WiFi hotspot it could be just the thing for a quick update of Facebook when you're out.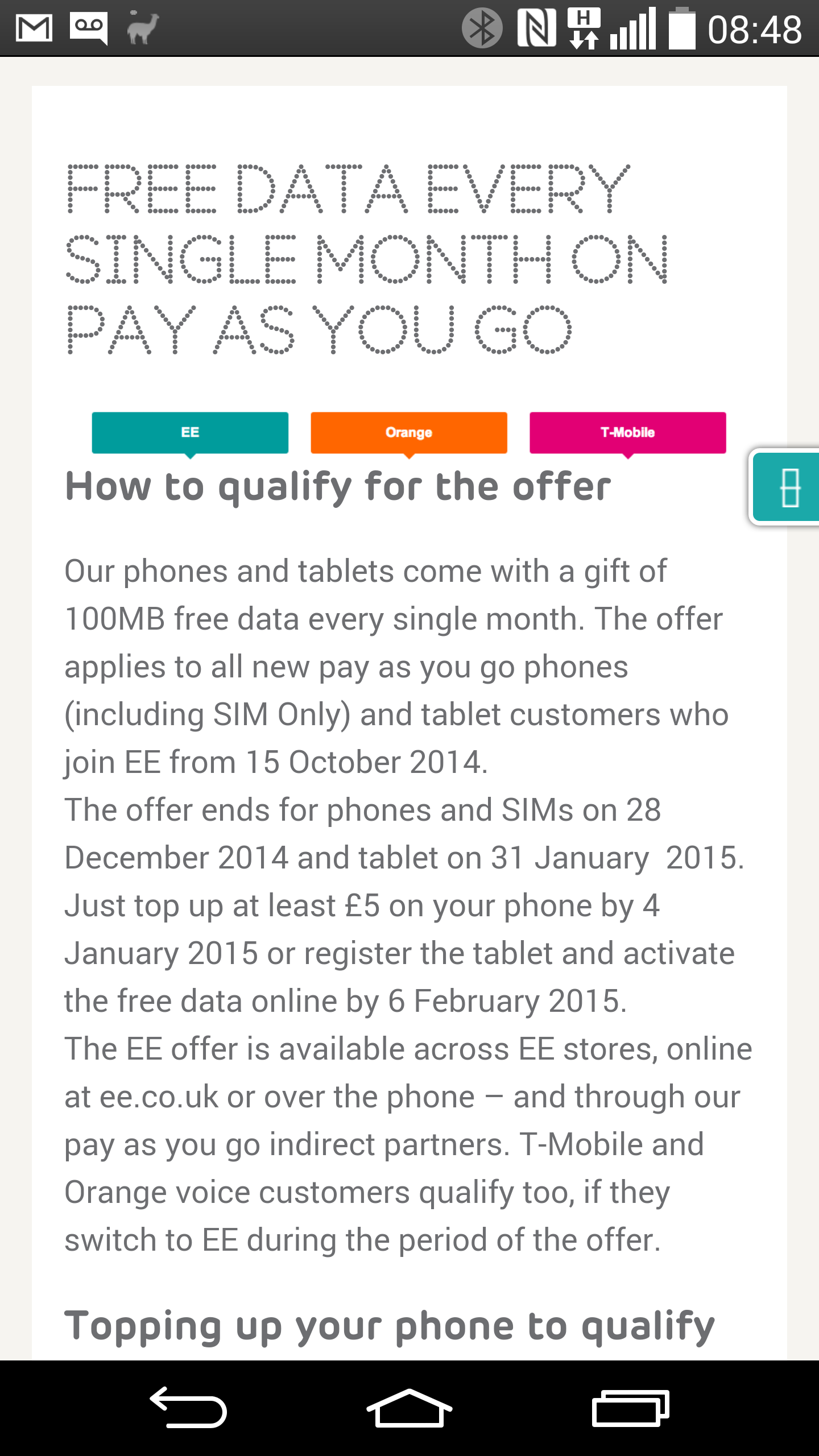 The offer is available if you purchase a 4G EE pay as you go SIM before the festive season. Just add £5 of credit to activate, and get free 100MB data every month.
That's it. As far as we can see there's no end date on this one, although you need to act before the date shown..
The offer ends for phones and SIMs on 28 December 2014 and tablet on 31 January  2015. 
Get the offer on the EE website.