On what may be the eve of the launch of Android 5.0 a roadmap has leaked from Samsung detailing when selected models from the Galaxy range should be getting the 4.4.4 update.
Certain models have of course already received theirs however this will come as welcome news to the owners of the other devices on the list.
According to the roadmap all updates should be complete by November 2014, a mere 6 weeks away.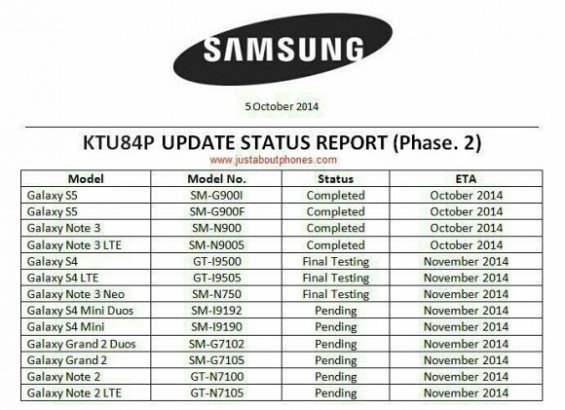 All that would then remain is to start the entire process again but this time with Android 5.0!