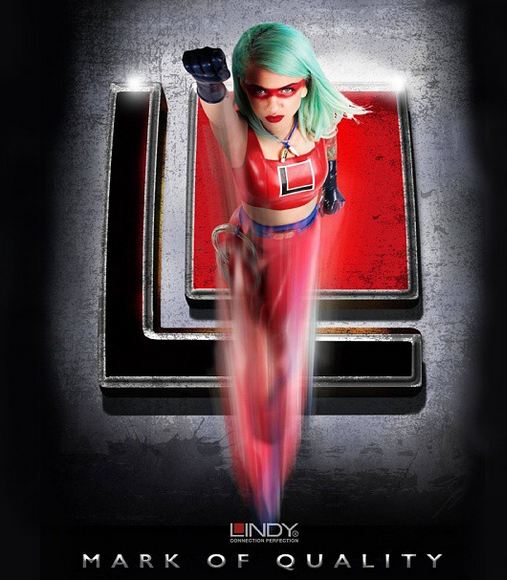 It's fair to say that there's quite a few Bluetooth speakers available. I usually put them into three categories. First there's the many, many Bluetooth speakers you'll see kicking around for the £15-£30 mark. They usually "do the job" in the sense that they'll make things louder than your standard smartphone speaker. Then there's the "quality speakers" that really do "fill the room" with sound and don't look, well, cheap. In the third category you'll find speakers like Edifier speakers, which were pretty heavy but blew the roof off.
These LINDY speakers (sorry, I have to put the brand in capitals) sit squarely in the second category, and straight away there's a feel of quality and a strong build before you even turn the speaker on. This unit is the BTS-360, and it's called that because it offers a full 360 degree audio experience.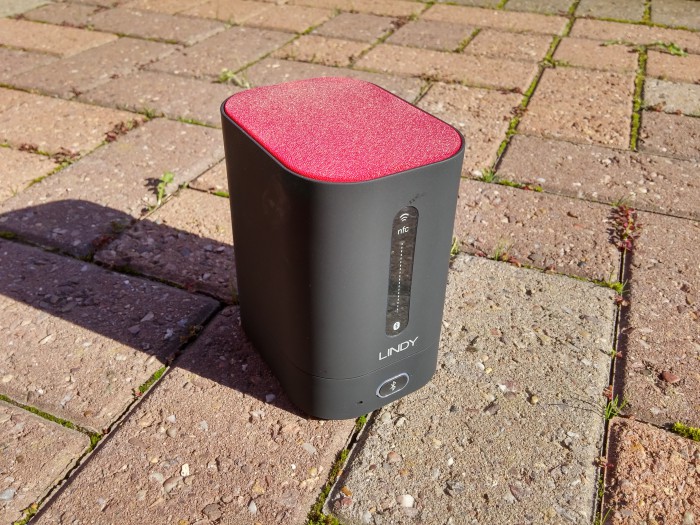 First up, the pairing process. It's really rather easy and NFC takes over here – just plonk your phone on the speaker (the red part at the top) and it'll initiate the pairing process. This was, as you'd expect, quick and painless. I then opened my favourite streaming / music / video app and the audio came straight out of the speaker. Volume is controlled purely on your phone / tablet so there's very little interaction with the speaker itself other than the power button.
You can also, if you wish, press and hold the button on the front of the device to pair up that way instead.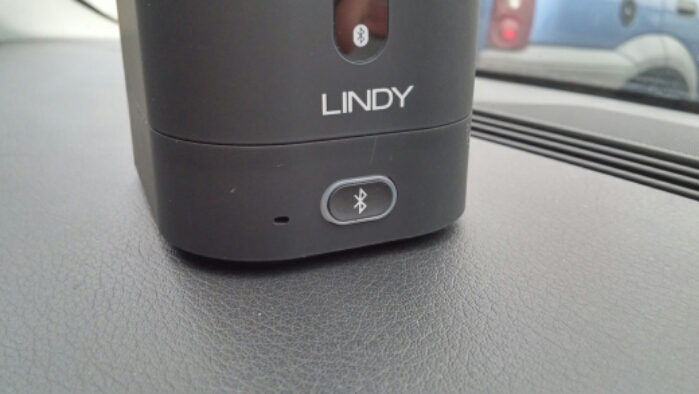 Considering the size, which is smaller than a pint-glass (it's 20cm tall), it really does fill a room and is more than loud enough to drown out any conversation and there's a "bass reflex chamber" to ensure that there's no tinny nonsense. It charges very quickly from the standard microUSB cable you probably have already and will keep going for a very decent 18 hours of continuous use. I've keep this one in the kitchen hooked up to the charger, but it's good to know that I can take it out in the garden and it'll keep going for two full days of sunshine. I do like the fact that there's no batteries to worry about – a hidden internal battery charges and there's no need to forfeit your own batteries.
As with all Bluetooth kit, you'll need to keep your device within about 10 metres for operation. You can, if you wish, use the 3.5mm audio port too. This is ideal if you have device without Bluetooth or perhaps you have a really, really long 3.5mm audio cable and want to put the speaker further away than the standard Bluetooth range.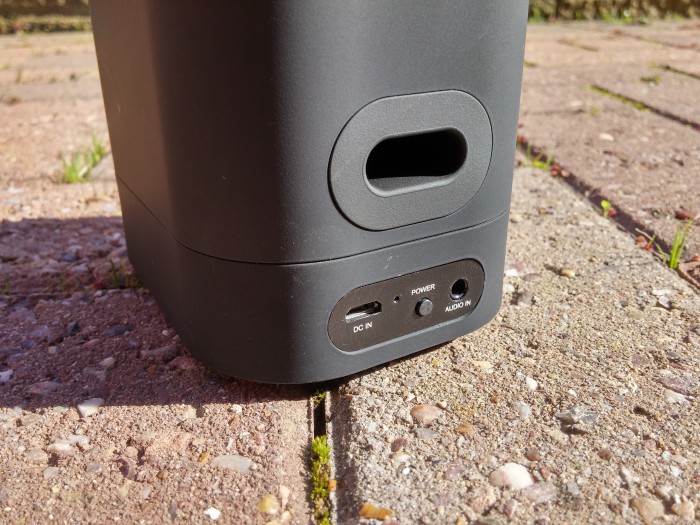 I actually preferred the volume control to be on my phone – it meant I didn't have to walk over to the LINDY speaker too much. I also found that having the volume set at around three quarters was more than loud enough, although strangely on my Android YouTube things weren't loud enough.
The audio quality itself is bassy and there's no vibration or distortion at all. The bass didn't crowd out the high notes either, which were present even in the middle of a heavy bass-line and had the clarity you'd expect.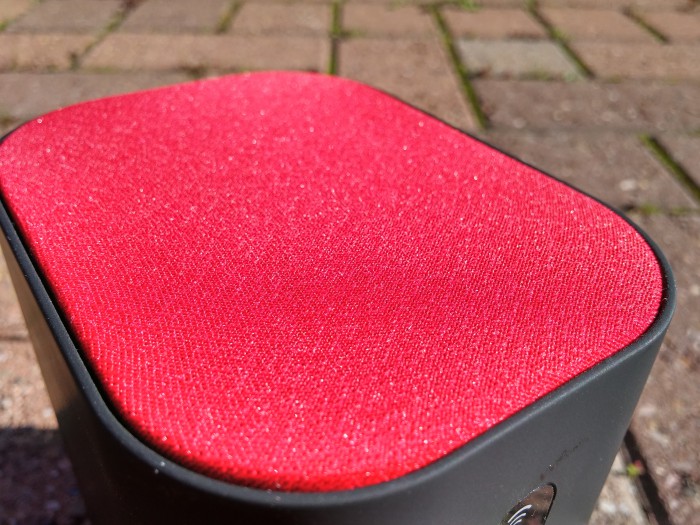 Size-wise it was ideal too. It's a portable size and doesn't really weigh a great deal. It has a soft rubberised surface around the sides and non-slip fabric bottom which means it won't wreck your posh table. The red fabric top section hides the speaker.
Available from LINDY.co.uk, the BTS-360 has a recommended price of £59.94. I'd like it to be a tad cheaper, but the build and feel of this speaker are both very good and the sound quality is far, far better than the regular speakers we see it at the lower end.
LINDY BTS-360 Bluetooth speaker review
Build - 9
Value for money - 7.3
Sound - 8.3
8.2
A nice looking speaker with easy connectivity and great sound reproduction.