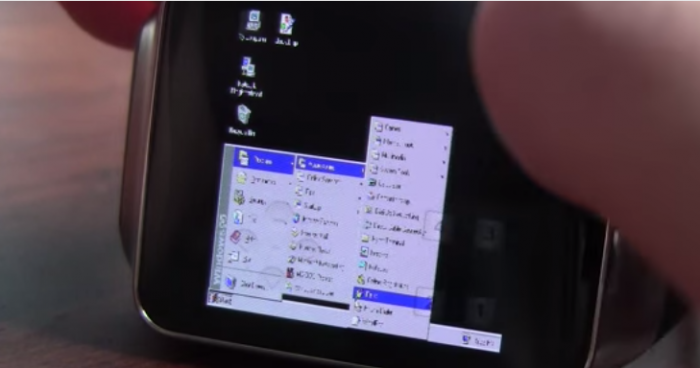 If you like watching Eastenders on repeat or nails being dragged along a blackboard you'll probably like this. Windows 95 is probably running on some office PCs somewhere still (probably on the PC of a Director / Manager who says it's "essential" to their work.
Colin Davenport has already had Minecraft running on his Samsung Gear Live, but now the smartwatch has been made to run the crusty old Microsoft operating system. It takes some time, and thankfully the video demo below has been sped up in certain sections.
This is achieved using the aDosBox emulator and a whole heap of patience.
AGH!! MAKE IT STOP!!