Despite it only being a heart beat or two since it's iPhone 6 launch event, with the tag line "It's been way too Long" Apple have announced their next big event for October 16th at their Cupertino Head Quarters.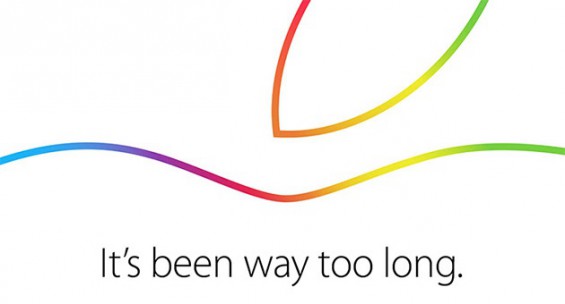 The exact contents of the announcement will remain a closely guarded secret until the 16th but thanks to a few potential leaks and the normal rounds of rumours we can make a pretty good guess at what's going to be announced.
It's safe to expect the announcement of a new iPad, an iPad mini, new Macs of various varieties and probably the formal launch of OS X Yosemite.
There is however little to suggest a surprise 'One More Thing' announcement so don't hold your breath for an Apple Watch style technology launch.
Still, Apple have managed to surprise us before but we'll know for sure on the 16th, and one thing is for sure… no one throws a launch party or puts on a show like Apple.