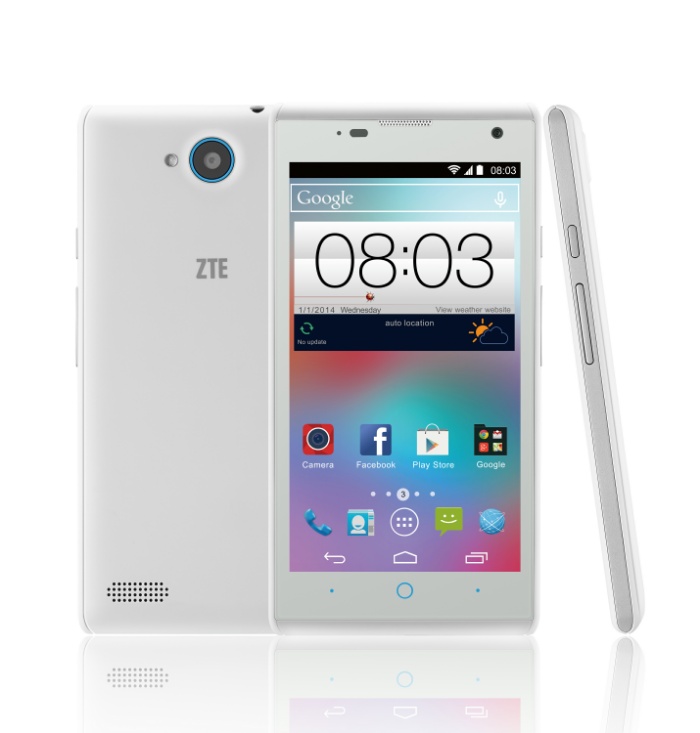 ZTE and their UK release schedule seems a little bit one sided. It's all budget budget budget and they've got another one to add to the UK portfolio. The Kis 3 Max. ZTE and Virgin Media have announced the UK release of the ZTE Kis 3 Max, the latest device to come from the ZTE Kis series. The handset will be available to purchase in-store and online from 8th October from £64.99 PAYG including £10 top-up. You can get the Kis 3 Max here.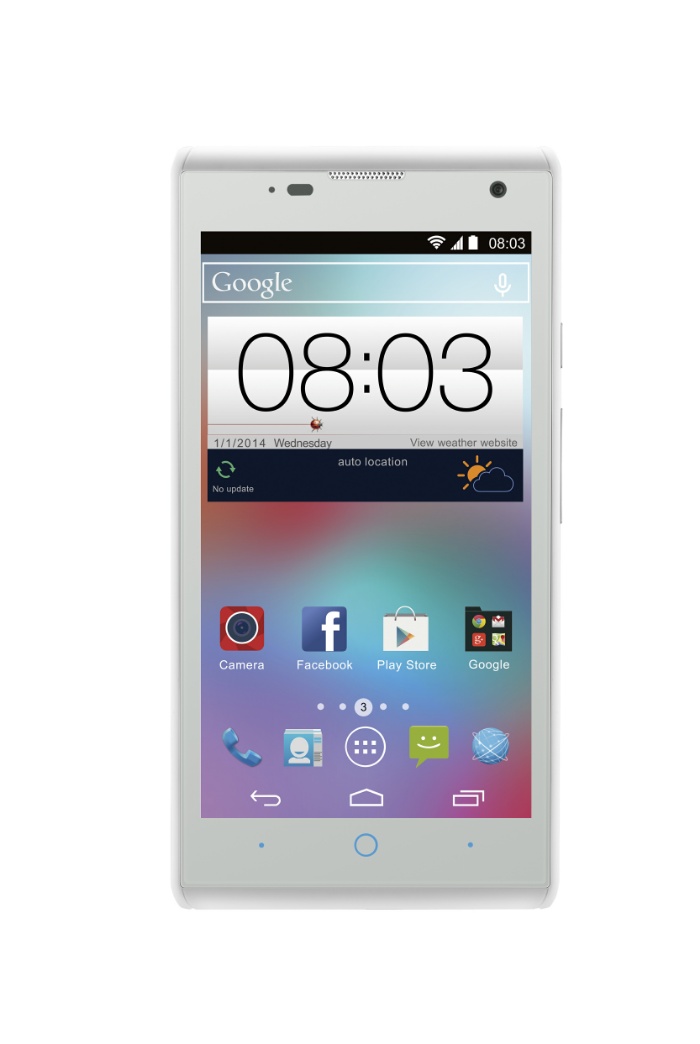 ZTE briefly sum up the device as follows:
Combining style with power at a highly affordable price, the ZTE Kis 3 Max comes with a 1.3GHz dual-core processor and offers users the latest Android 4.4 KitKat operating system for a fast and smooth smartphone experience.
Spec wise it's pretty basic:
·         Operating system: Android 4.4.
·         Size and weight: 132x66x9.1mm.
·         Display: 4.5", FWVGA.
·         Camera: 5MP Rear Camera and 2MP Front Camera.
·         Network: GSM 900/1800/1900 MHz.
·         Battery: 1 850 mAh.
·         Processor: 1.3GHz Dual Core.
·         Memory: 4GB ROM + 512MB RAM.
·         Other: MP3 player, Bluetooth 3.0 and GPS with AGPS.
The Kis 3 Max on paper sounds like an ideal phone for someone looking for a cheap phone on PAYG. Whether ZTE have made the 512MB RAM feel as nice as the similarly priced Moto E remains to be seen. It sure looks nice in the press images they've sent through, although at £69 pounds it's probably going to be a bit plasticy. I'm also hoping that the screenshot they've Photoshopped onto the render doesn't have onscreen buttons as well as capacitive buttons beneath the screen.