We are big fans of Three here at Coolsmartphone, a lot of the staff are on the network due to cheap deals and large data allowances. It seemed that they had turned a page on the customer service front, having the least complaints per 1000 customers in the latest Ofcom figures. However whilst they may have had the least numbers Ofcom aren't happy with how the complaints are being handled or logged.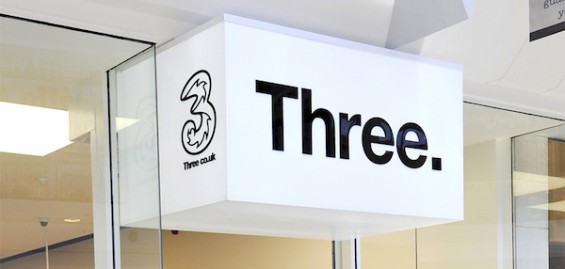 The regulator found the network did not handle some complaints in a fair and timely manner and was using a narrower definition of a complaint that Ofcom would like, this meant that some complaints by consumers were not entered into Three's complaint procedure. This meant that customers were unaware of their ability to escalate the problem to alternative dispute resolution (ADR), this was also not mentioned on the network's paper bills as is required.
Three fully co-operated with the investigation and remedied the situation where possible, in fact Ofcom said the harm to consumers was mitigated by the efforts of customer service staff within the network. Although they are now compliant Ofcom have fined Three £250,000, with Claudio Pollack, Ofcom's Consumer and Content Group Director saying:
"When things go wrong, customers are not only entitled to complain to their provider, but must have confidence that their complaint will be dealt with fairly.

That's why we impose strict rules on providers on how they must handle complaints.

We treat any failure to follow these rules very seriously. The fine imposed on Three takes account of the shortcomings in its complaints handling, but reflects that the harm to consumers in this case was limited. The company fully co-operated with our investigation and has now taken steps to ensure it's compliant with the rules on complaints handling."
A Three spokesperson had this to say in reply:
"Customer service and complaint resolution is really important to us. Ofcom's own figures, collected over the past three years, reflect a huge shift. We have become the least complained-about mobile operator in the UK in 2014.

Ofcom identified issues with our complaints-handling process back in spring 2013. Since then, we have worked closely and openly with Ofcom to address these as part of the broader effort to improve complaint resolution, contacting all the customers that might have been impacted. Delivering a great customer experience remains an absolute focus across the business."
Hopefully this is now all resolved and Three can get back to what they do best – give lots of data for very little money.