There's something about the new iPhone 6 that is both a positive and a negative at the same time.
Fans and owners will tell you that the device is "reassuringly expensive". This is a good thing for some, but at the same time it means that most will be entering into a fairly expensive contract to buy one. There is, however, a few ways to bring the cost down. The easiest is to choose a cheaper tariff. You'll end up paying less per month and your bank manager will love you. However, the problem with this is that you won't be getting a fat lot in return. The amount of minutes and texts you're allowed will probably be fairly low and the data package will be laughable.


As we're constantly mentioning here at Coolsmartphone (we love getting things cheaper), there's other ways. A SIM-only contract is appealing for both networks and customers alike. The networks usually don't have to support your phone and you don't have to subsidise the phone you've chosen every month. The guys at Know Your Mobile have a good run-down but we've found the following great SIM-only deals if you're looking to purchase this way..
1 – Virgin Mobile, which is a particularly appealing MVNO to choose if you have Virgin cable TV etc, is doing a £15 per month SIM-only deal that'll get you 2GB of data and unlimited texts and minutes. That's more than enough for even heavy users and should see you enjoying your iPhone 6 without getting tied to your WiFi connection. This is a monthly plan too, so you can hop out and switch quickly.
2 – Three do a 12 month SIM-only contract for just £10 per month. For this you'll get 1GB data, unlimited texts and 600 minutes of data. That's pretty decent for the average user.
3 – giffgaff still do their rolling monthly "goodybags" and you can spend just £12 per month to get 3GB data with 500 minutes and unlimited texts.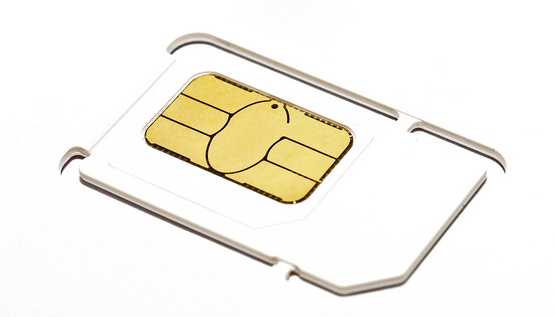 There's other deals available and, if you want to go lower in price and compromise on allowances, you can spend £7 with a Virgin Mobile SIM-only package to get 500MB data, 150 minutes and unlimited texts. If you spend most of your time in a WiFi hotspot and don't talk much, this could get you buy.
So, we all know that not paying a combined cost for the handset and talk-plan is better, but if you've got yourself a SIM-only deal you're going to need a phone to go with it. The iPhone 6 isn't cheap, let's be honest.
Finance.
Ohh… scary word people.
I said "finance" to someone recently and they immediately said "No". When I mentioned that their contract phone was pretty much a finance deal, they suddenly realised the truth. A mobile contract is just that – a contract. You're entering a financial contract, the same as a finance deal. Apple themselves offer financing options, so you're not going through some third-party finance company you've never heard of. You can buy the phone directly from them and pay a monthly interest, which is about 14.9% APR. Hmm.. APR isn't something we like here at Coolsmartphone, so if you're careful and you whack it on a 0% credit card then you won't need to pay it.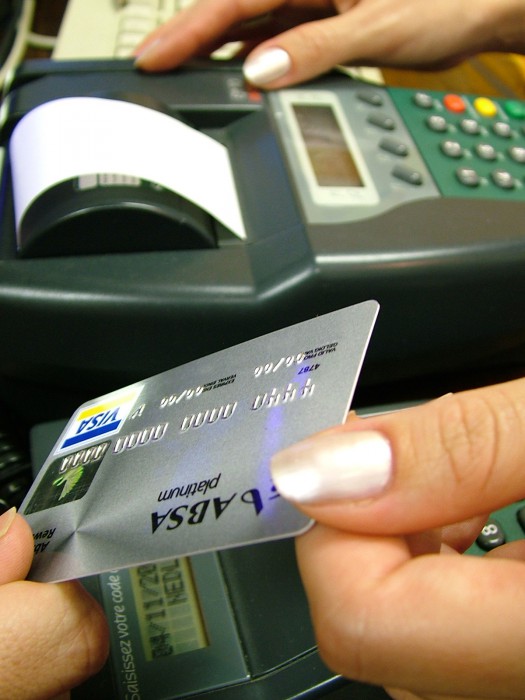 Yes, I know. Credit cards can get you into trouble too, but if you setup a direct debit for a set amount, perhaps even chopping up the card when it arrives so that you absolutely don't spend any more on it. The longest / best period we found was 20 months interest free.
We've produced a table to show how much you could save doing it this way. This is based on a 0% card with 20 month interest free from Halifax..
iPhone 6
Sim Free Cost
Apple financing total cost over 24 months
Apple financing monthly repayment amount
0% credit card cost over 20 months
0% credit card monthly repayment amount
0% credit card total saving
16gb
£539.00
£620.54
£25.86
£539.00
£26.95
£81.54
64gb
£619.00
£712.64
£29.69
£619.00
£30.95
£93.40
128gb
£699.00
However, we'd like to know if you've found a cheaper way. Did you trade in your old phone to get extra cash? Recycle it? Sell it? Let us know in the comments, we'd love to hear your money-saving tips, especially when buying the iPhone.