I've just found a rather fantastic app. It's one that popped up on the "Recommended" listings on Google Play and I just had to write about it here. This year, if you went to Ibiza, you may have noticed a few things about the DJs. Gone are the days of vinyl, even CD's, and now we have modern systems for mixing tunes. Check out this video of B. Traints and Monki in Ibiza for Radio 1..
They're playing with the Pioneer kit, sure, but they're also faffing quite a bit with a system just off to the side – a Mac. Expensive software and a MacBook Pro is one solution if you want to get into DJ'ing or mixing, but how about a free bit of software that'll get you started?
Now don't get me wrong, this doesn't have all the features that professional DJs might fiddle with, but start with Cross DJ Free and you can move up to with the full version for a mere £5.99.
The DJ's we're seeing now don't have to worry too much about sync'ing their tunes either. Apps like this, including the free one, will do it for you. It also comes with a "split mono" feature so that you can listen to your tunes before mixing them. One press and the tracks never go out of phase.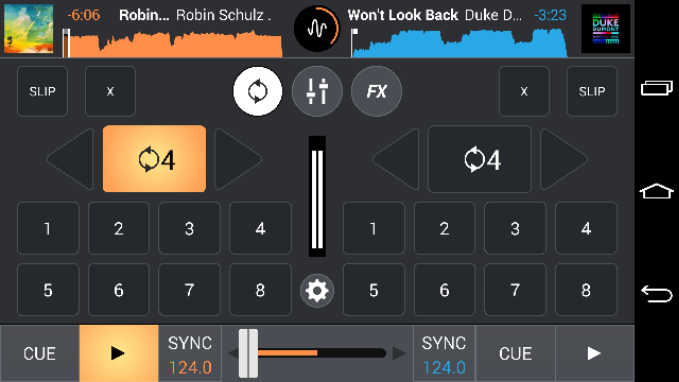 An equaliser and cue system is built in, as is a progress bar and a BPM meter so you know just how fast the track will be. You can even loop a certain section of the track if you want to repeat a part whilst bringing in the second track. But wait, perhaps I'm getting ahead of myself here – all the tracks are from SoundCloud. You merely need to search for your favourite tune and – bang – it's on whichever deck you fancy. You can even try it out right now on your computer by going to their website for the Mac / PC version.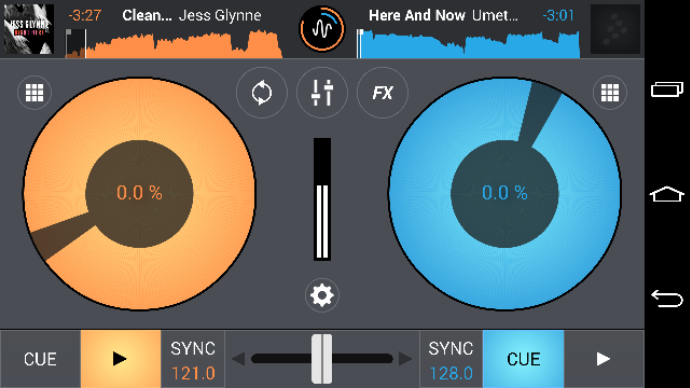 The full version includes progressive, manual pitch bending, automixing and a "keylock mode" which lets you speed up the tune without it sounding like some mad high-pitched singing. It's low-latency, high speed and loads in seconds. Samples are also included, as is a full library, HD recording and large control pads plus a brilliant navigation system. 
Get all the links to the iOS or Android versions on their website.