What are you doing on October 17th? Fancy getting yourself a Galaxy Note 4? We've just found out that it'll cost £629 SIM free from Samsung direct. The Edge will be out in the UK soon after, but if that pricing is a bit too rich for you, try Mobiles.co.uk, who will be offering the Note 4 on contact for £38 per month. They're saying that you can pre-order now and they'll have it available a week earlier, on October 10th.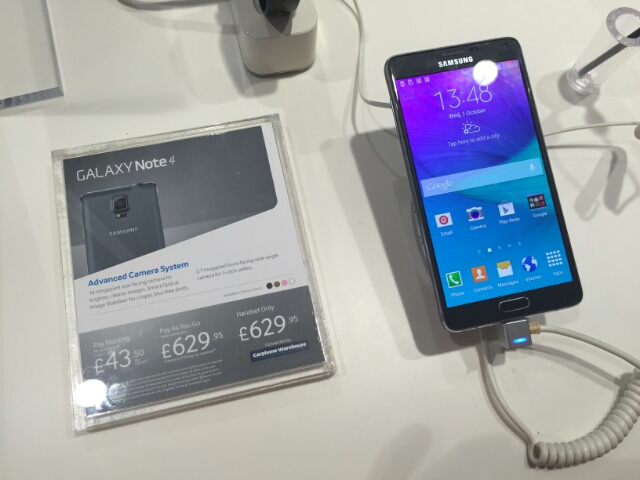 The Note 4 has a big 5.7″ Quad HD Super AMOLED display, Android KitKat 4.4.2, 2.7GHz quad core processor, 3GB RAM and a 16 megapixel camera.
That £38 per month deal is on O2 with unlimited minutes, unlimited texts and 1GB of 4G data, plus you're not paying a penny up front.
More details below.
Update – We've just had a chat with the people at Mobiles.co.uk about that date and they've just found out that we were correct, it is indeed October 17th, not the 10th.
Photo attached of note 4 with price