The Samsung Galaxy S5 is a phone my wife recently upgraded to. She was initially going to go for the Samsung Galaxy Alpha but hey, there's no explaining the mind of a woman. Anyhow, although she went with Vodafone in the end she could've gone with O2, because there's £100 off the Samsung Galaxy S5 via the Voucherbin website. She didn't though, she went ahead and paid full price. I think this is where we differ. I prefer a bargain, my wife prefers the best quality and perhaps worries about the price later.
Anyway, to be honest I'm pretty interested to see someone spending time with the S5. Some proper time. Sure, I went to the big launch event and I got to borrow one for a bit but actually spending time with one is a different kettle of fish. What I'm seeing on a day to day usage is the fact that the heart-rate monitor on the back is indeed just a toy in a way. I think, even if you're a big fitness freak, you're not going to be using this a great deal at all. It's a little too temperamental and fiddly, but the whole "health kick" is definitely something I am becoming a fan of in many of the new phones available now. However, I've not seen my wife use the "Download Booster" (to combine 4G and WiFi for faster browsing and downloads), the fingerprint scanner or the clever selective focus system.
What also hit me was the sheer fact that my wife doesn't feel a great deal of difference – other than speed and perhaps the better camera – from the S3 to the S5. She even had a friend mistake the S5 for her older S3 recently, but I guess this isn't a problem restricted to just Samsung.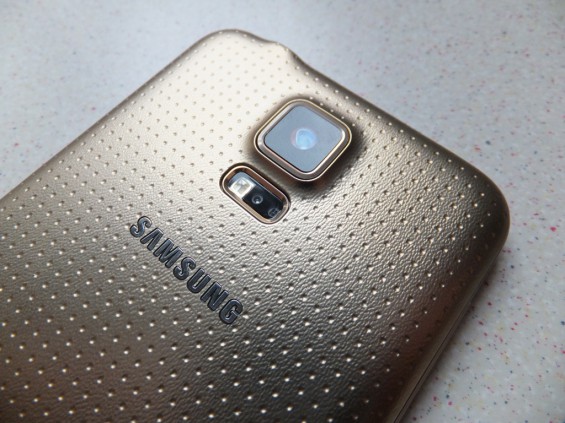 Overall the "leaps" in phone technologies may be getting a little smaller in my opinion, and instead manufacturers are adding improvements in camera technology, software or perhaps the odd "feature" which is merely designed to get people playing with the phone in the shop.
However, some of the features that don't immediately grab headlines are perhaps the most used. The waterproof and dustproof aspect of the phone, for example, is something that I know will get used. I also know that the fast auto-focus, the clever battery technology and the bigger display is a bonus too. These are things that get used daily but perhaps without my wife actually realising.