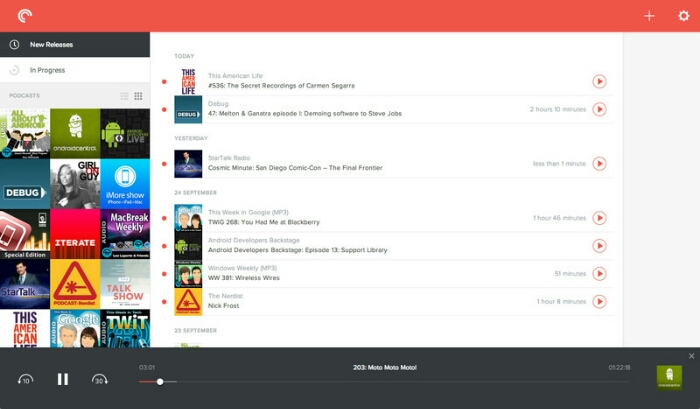 I absolutely love the PocketCasts app, I must use everyday and I have installed it on every device I own both iOS and Android, to be honest it's one of the few app's I can't do without.
If you don't know what PocketCasts is, it's a podcast aggregator and player, that handles both audio and video podcasts. But the feature I love is the ability to sync your current podcast subscriptions and ability to sync your play position within a podcast across different platform's, due to PocketCasts using their own server.
Now shiftjelly the creators of PocketCasts have stated that they are launching a beta version of the player for the web, through your usual browser. Now you will be able to listen to your favourite podcast in another tab while saving your device's battery, while Ahem ! busy working.
Sign up to try and get the beta here