When Phones 4U went into administration, the administrators PwC announced that customers who had pre-ordered the iPhone 6 and 6 plus would be reimbursed for any money they had paid. It emerged this morning that an email was sent round to all customers (with all 136 email addresses visible in the To: field – oops!) advising them that they would not be refunded and to claim the money back via a Section 75 claim using the Consumer Credit Act if paid by credit card and a statement published on their website.
iPhone 6
Unfortunately we do not have any iPhone 6's therefore customers who have pre-ordered an iPhone 6 through Phones 4u will not receive their purchase. Customers who have paid using credit cards should contact their credit card company to try and seek resolution to this matter. If you are unable to obtain a refund through your credit card company and wish to register a claim, your claim (to the extent you have one) will rank as an unsecured claim in the Administration – please see below for further details.
However this doesn't help customers who paid by cash or debit card who need to make a claim to the administrators but given the amount owed to suppliers they shouldn't expect much or any back.
Unsecured creditors
Registering a claim – if you believe you are owed money by Phones 4u (e.g. any unpaid supplies, faulty goods, iPhone 6 refunds, cashback/free gifts etc) you can register an unsecured creditor claim with the administrators using the form at:
http://www.pwc.co.uk/business-recovery/administrations/Phones4U/creditors_and_suppliers.jhtml.

Please note, given the level of secured liabilities, if there is a dividend to unsecured creditors, any payment if made at all, would not be for many months and is likely to be negligible.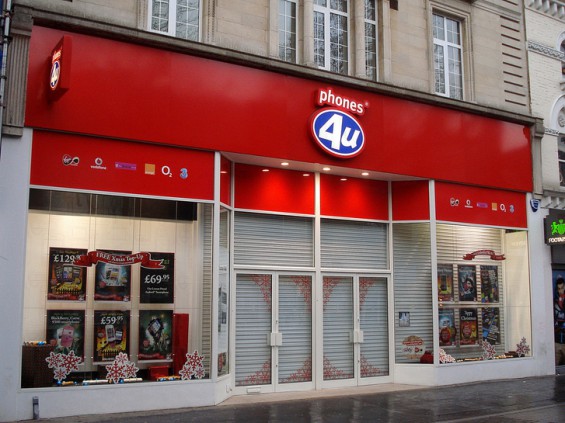 After this shocking news, PwC should never have made the promise without seeing the details of the accounts, other retailers have been quick to offer customers discounts off iPhone 6 orders to generate extra business.
Buymobiles.net have announced £50 off deals on EE for Phones 4U customers who have lost out
Carphone Warehouse have gone a step further announcing that they will reimburse all monies paid if the customers order their new iPhone through them releasing the following statement
"We understand Phones 4u customers have been told they won't receive a refund on their iPhone 6 pre-orders. We don't think that's fair, so we are offering to reimburse Phones 4u customers for any money paid upfront when they buy their new iPhone 6 or 6 Plus from us. All they have to do is come into our stores with printed evidence of their pre-order."
Whilst not all customers will want to order from these retailers it at least gives customers a chance to get their money back or a discount on their purchase.
Source: Pocketlint