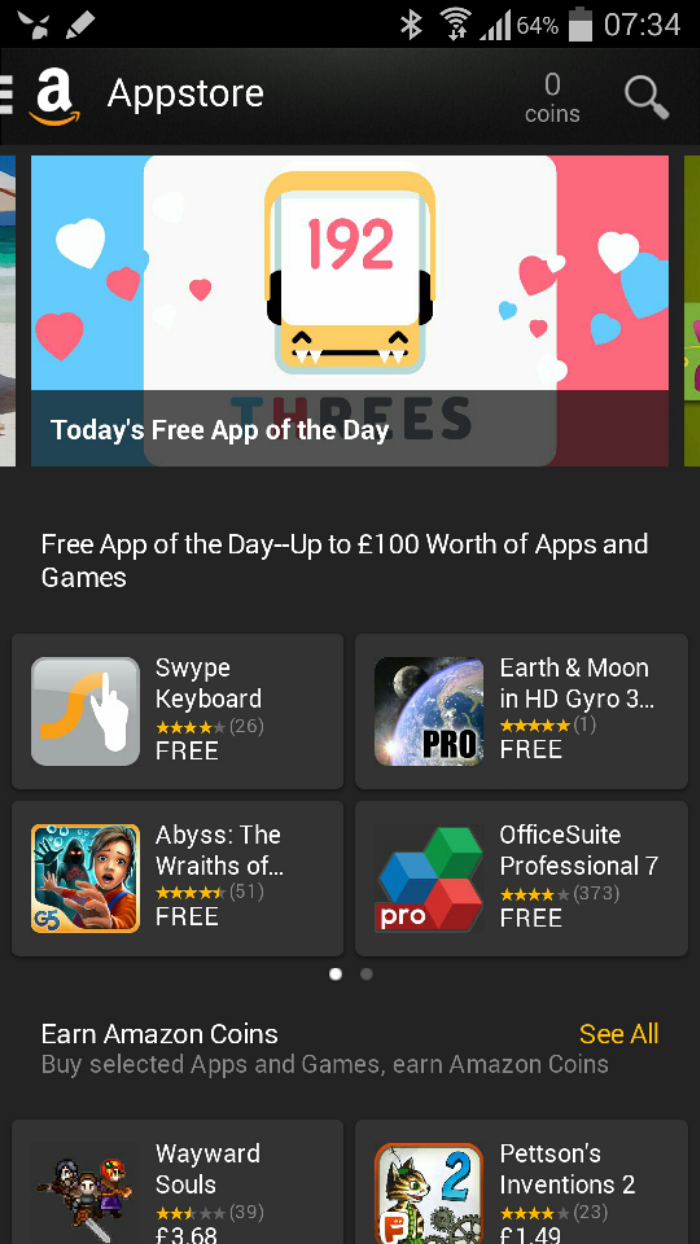 Are you a user of Amazon's own app store?
I am, and if you didn't know Amazon give away a free paid app everyday. I make sure that I check at least once per day as sometimes you can get a real gem every once in a while.
Today Amazon are giving away £100 worth of games and apps, which let's be honest, is a bargain.
I don't care if I want them all or not I'm downloading the lot, because even if you uninstall them, they are yours to keep, stored in the cloud for you to download again at a later date.
Head over to Amazon to check out today's offerings.