A list of stores being closed is now available. Staff will already be aware, but if you're hoping that a local store is to re-open as a Vodafone, EE or Carphone Warehouse, check this list. All of these ex-Phones 4u stores will now be closed until they perhaps reappear as a charity shop or betting shop.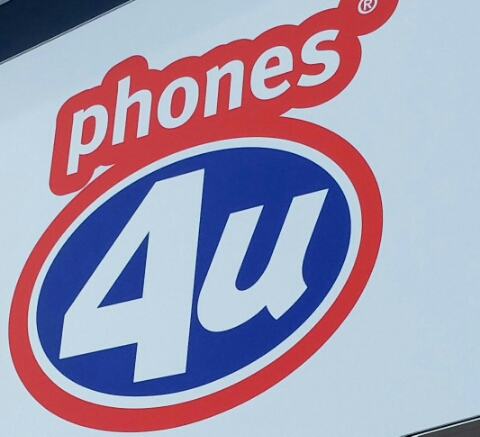 If your local store isn't here, remember that 140 stores went to Vodafone, 58 to EE and 160 concessions to Dixons Carphone, transferring more than 2,000 staff.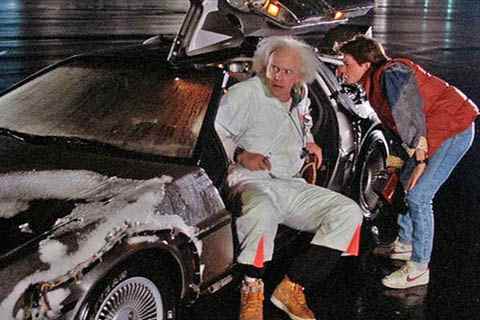 Sadly, it's a shame that the other staff couldn't get to use that time machine in the Phones 4u commercial ..
STORE CLOSURES
25 Garden Walk, Metro Centre, Gateshead
40 Western Road, Brighton
57 Broadmead, Bristol
Unit 32 The Harvey Ctr, Harlow
14 Humberstone Gate, Leicester
4 Peascod Street, Windsor
36 Powis Street, Woolwich
2 Alderley Road, Wilmslow
42 Yorkshire Street, Rochdale
10 The Grosvenor Ctr, Macclesfield
U13 The Spindles Ctr, Oldham
118 High Street, Putney
16 Market Street, Cambridge
141 Royal Victoria Place, Tunbridge Wells
12 Buttermarket, Bury St. Edmunds
Unit E, 71 Broadway, Bexleyheath
Unit 8 25 The Wool Shops, Halifax
56/57 Briggate, Leeds
Kiosk 3, St Stephens Shopping Centre
35 Central Street, The Rock, Rochdale Road
23 King Edward St, Hull
93 George Street, Altrincham
66 Town Square, Basildon
212 Marlows, Hemel Hempstead
20 Regent Street, Swindon
7 Commercial Street, Leeds
3 High Street Mall, Nicholson Centre, Maidenhead
Unit 19 The Harpur SC, Bedford
1 Market Gate, Warrington
160 High Street, Southend
5 Union Street, Bath
10 Penny Street, Lancaster
Unit 17, 102 Victoria Ctr, Nottingham
202 High Street, Slough
4 St Johns Sq, The Grange SC, Birkenhead
55 High Street, Watford
1-2 Castle Street, Shrewsbury
48 Queensway, Stevenage
237 High Street, Exeter
24 Kings Walk, Gloucester
55 High Street, Kings Lynn
64/66 Deansgate, Bolton
7B Albion Street, Derby
18 Cambridge Walk, Camberley
14 St. Annes SC, Harrow
9 Octagon Arcade, High Wycombe
7 Wimbledon Bridge, Wimbledon
1 The Martlets, Crawley
Unit 5,79B The Broadway Centre, Ealing
80 Broad Street, Reading
12 Albert Street, Nottingham
49 Linthorpe Road, Middlesbrough
62 New George Street, Plymouth
17/17a St Mary's Street, Weymouth
25 Gentlemans Walk, Norwich
83a Clarence Street, Kingston
808 Oxford Street, Swansea
Unit 37a, The Gyle Shopping Centre, Edinburgh
211 Queens Road, Hastings
259 High Street, Bangor
Unit 16, Hale Leys SC, Aylesbury
19 Bridge Street, Stratford-upon-Avon
Unit F, Lewis's Building, Bank Hey Street, Blackpool
79 Newborough, Scarborough
Unit 7 The Link, Margate Road, Westwood Cross, Thanet
37 Union Street, Aldershot
5 Effingham Street, Rotherham
131 Buchanan Street, Glasgow
Unit 4B,37 Silbury Arcade, Milton Keynes SC
1/3 Parker Street, Liverpool
2 Grapes Lane, The Lanes SC, Carlisle
16/17 Princes Street, Edinburgh
Unit 5, The Mercat Ctr, Kirkcaldy
189 High Street, Chatham
34 East Street, Derby
26 Market Place, Pontefract
15 Chapel Street, Chorley
138 Dalton Road, Barrow
54 Four Seasons SC, Mansfield
93 High Street, Sutton
LO34 Lower Rose Gallery, Bluewater SC, Kent
30 Murraygate, Dundee
Unit 35C, Kinnaird Retail Park, Newcraighall, Fort Kinnaird
18 Argyle Street, Glasgow
96 Sauchiehall Street, Glasgow
38B Regent Way, Hamilton
169 High Road, Ilford
49 Almodvale SC, Livingston
95 Mostyn Street, Llandudno
Unit G3, Grainger Street, Newcastle upon Tyne
Unit 22, Paisley Ctr, 23 High Street, Paisley
Unit 1A, Falkland Square, Poole
12 Church Street, Market SC, St. Helens
10 Thistle Shopping Centre, Stirling
Unit 32, 123 Peel Avenue, Trafford Ctr, Manchester
154 High Street, Uxbridge
15 King Street, Huddersfield
109 High Street, Barnet
19 Queen Street, Barnsley
13 Newgate Street, Bishop Auckland
Unit 36, 63 Churchill Square, Brighton
12 St. George Street, Canterbury
2 West Mall, Frenchgate SC, Doncaster
3-4 Queensbury Square, Dumfries
128 Terminus Road, Eastbourne
27b The Forge, 1221 Gallow Gate, Glasgow
2 West Black Hall Street, Greenock
Unit 6A, Victoria SC, Harrogate
Unit G40, Princes Quay, Hull
29 Tavern Street, Ipswich
99 London Road North, Lowestoft
54/55 Southgate, Bath
18 Clumber Street, Nottingham
104 The Parade, Gracechurch SC, Sutton Coldfield
12 Standishgate, Wigan
21 Queens Street, Wrexham
27 Northbrook Street, Newbury
36 Fore Street, Taunton
45 High Street, Weston super Mare
19 Red Street, Carmarthen
19 The Arndale Centre, Accrington
132 Middleton Grange, Hartlepool
15 Old Christchurch Road, Bournemouth
53A Market Steet, Crewe, Cheshire
139 Kensington High Street, London
71/72 North Street, Chichester
U15 The Hildreds Shopping Ctr, High Street, Skegness
Unit 10 Commercial Union House, 72 Corporation St, Martineau Square, Birmingham
Unit 69, Castle Quay SC, Banbury
43 High Street, Mertyr Tydfil, Mid Glamorgan
276/280 Byres Road, Glasgow
175/177 High Street, Perth
179 Camden High Street, Camden, London
Unit C1C Eagles Meadow, Wrexham
5 High Street, Abergavenny
55 West Street, Horsham
59 Above Bar Road, Southampton
20A Montague Street, Worthing
17 Church Street, Enfield
54 Bishopgate Walk,The Ridings SC,Wakefield
Unit 7B Westgate Buildings, Commercial Street, Newport
107/109 Union Street, Aberdeen
U10, Swan Walk, Cooper Square, Burton on Trent
Unit 31 St David's Ctr,19 Cathedral Walk, Cardiff
Unit 19, Hempstead Valley SC, Gillingham, Kent
Unit 20, High Cross Shopping Centre, Leicester
Unit 32, The Harlequin Centre, Watford
32 The Parade, Leamington Spa
2 Market Way, Coventry
Unit 6.2, Evesham Walk, Kingfisher SC, Redditch
41 The Mall, Burnley
250 Chiswick High Road, Chiswick, London
119 Princes Street, Edinburgh
125 High Street, Kings Heath, Birmingham
79 High Road, Wood Green, London
Unit N7, Queensmere Shopping Centre, Slough
8 Adare Street, Bridgend
49 Fishergate, Preston
117, Commercial Road, Portsmouth
69 Sandgate Road, Folkestone
94/95 Whitgift SC, Croydon
13 South Walk, Cwmbran
9 Rivergate SC, Irvine, Ayreshire
135 High Street, Dunfermline
Unit 1, West Quay Shopping Centre, Southampton
75 High Street, Eltham, London
2 Britannia Way, Clydebank
5 Strait Bargate, Boston
Unit 22, 73 Castle Mall SC, Norwich
29 High Street, Winchester
U6 St. John's SC, Leeds
U35, Crystal Peak SC, Sheffield
U49 & 48A, Queensgate SC, Peterborough
39 Silver Street, Durham
Unit 132 Churchway, The Potteries SC,Market Sq, Hanley
454 High Road, Wembley
Unit 1, 30/31 New Road, Gravesend
72/72A Market Street, Manchester
76 High Street, Worcester
Unit 32, Carlton Lanes SC, Castleford
12 Dunkerque Mall, Hill Street SC, Middlesbrough
31 High Street, Scunthorpe
1A, Canal Walk, Swindon
56 Donegal Place, Belfast
24 Union Street, Torquay
Unit 5 Pydar Street, Truro
Unit M16A Foyleside Shopping Centre, Londonderry
5 Cobden Mall, Blackburn Shopping Centre, Blackburn
U11c Aberafan Shopping Centre, Port Talbot
18-19 George Yard, Braintree
Unit 17 St Giles Centre, Elgin
99 Queen Street, Cardiff
23/23a Petty Cury, Cambridge
Unit 75, Festival Place, Basingstoke
6 Castle Lane, Belfast
121 High Street, Harborne
36/37 George Street, Hove
23 Kings Street, Stroud
Unit 51B Peacocks Centre, Woking
152 High Street, Lincoln
Unit 1 Broadway Shopping Centre, Fulham
62 London Road, East Grinstead
112/114 Oxford Street, London
30 Ankerside, Tamworth
Unit 8 Wellingbrook Road, Weston Favell, Northampton
5 Hagley Street, Halesowen
76a Taff Street, Pontypridd
39 High Street, Rhyl
Unit 15a Bow Street Mall, Lisburn
Unit 7B Buttercrane Shopping Centre, Newry
10 Finkle Street, Kendal
W4 St Nicholas Centre, Aberdeen
62 North Street, Brighton
167 Arndale Centre, Manchester
Unit 248 Lakeside Shopping Centre, Grays, Essex
Unit 90 Luton Arndale Centre, Market Square, Luton
10 Green Street, Neath, West Glamorgan
115 High Street, Guildford
26/28 Chapel Street, Southport
126 High Street, Huntingdon
Unit GL3A, The Liberty Shopping Centre, Romford
81 Kilburn High Road, London
Unit 54 The Mall, Cribbs Causeway, Bristol
U33 St James Centre, Edinburgh
Unit 83, 38 High Street, Meadowhall, Sheffield
Unit 2, 8 Mill Lane, Solihull
5 Darley Street Bradford
25 Commerce Way, Garden SQ Shopping Ctr, Letchworth
108-110 High Street, Ashford
28 Cooke Lane, Keighley
25 High Street, Andover
166, Level 1,South Mall, Westfield Shopping Centre, Derby
50 High Street, Newport, Isle of Wight
U S 47, Friargate, Freshney Place, Grimsby
207 Fleet Road, Fleet
48b Cheese Lane, Swansgate SC, Wellingborough
62 Toll Gavel, Beverley
Unit 156 Braehead Shopping Centre, Glasgow
110 The Border, Telford Shopping Centre, Telford
Unit SU E, Norris Road, Two Rivers Retail Park, Staines
Unit 8 Arena Shopping Park, Classic Drive, Coventry
Unit B5 Glasgow Fort Retail Park, Glasgow
Unit L27/L28 Merryhill Centtre, Brierly Hill, West Midlands
Unit 5, Ropewalk Shopping Centre, Nuneaton
Unit LG01 Chapelfields Centre
Units 4/5 Spurriergate, York
Unit 4, Emery Gate, Chippenham
27 Queens Road, Clifton, Bristol
Unit 16 Princes Mead, Farnborough
U37 Selborne Shopping Centre, Walthamstow
42 Market Hall, Clocktowers Shopping Centre, Rugby
22 Vicar Street, Kidderminster
1 Sepulchre Gate, Doncaster
31 Bridge Place
Unit 17, 36 Princess of Wales Precinct
42 Fore Street, Bridgwater
25 East Walk, Yate
85 The Mall, Stratford
9/10 Prebend Road, Darlington
39 St Peters Hill, Grantham
49 Forest Walk, Runcorn Shopping Centre
Unit 13, Houndshill Shopping Centre, Blackpool
14 Market Street, Falmouth
4/4a The Lewisham Centre, Lewisham
21a English Street, Carlisle
27 Castle Walk, Newcastle Under Lyme
16 The Terrace, Market Jew Street, Penzance
10 Blackett Bridge, Eldon Square, Newcastle- Upon-Tyne
Unit 12 Guildhall Shopping Centre, Stafford
SU19a,Washington Square, Workington
Unit 22B, Crown Point, Denton
78 High Street, Newmarket
Unit 6a Jackson Square, Bishop Stortford
15 Station Road, Clacton-on-Sea
28 Market Street, Manchester
9-11 North Mall, Edmonton
L14 Arndale Centre, Manchester
Unit W6, Silverburn Shopping Centre, Glasgow
SU 7, Golden Square Shopping Centre, Warrington
177 King Street, Great Yarmouth
86 Market Street, Eastleigh
Unit 26 The Riverside Shopping Centre, Haverfordwest
27 Cricklade Street, Cirencester
20 High Street, Hitchin
Kiosk 2, Bay View Shopping Centre, Colwyn Bay
4 Pool Street, Caernarfon
Unit 114, McArthur Glen Outlet Village, Livingston
Unit 2056, Westfield London Shopping Centre, Ariel Way, London
9 Paradise Street, Liverpool
7 Broadmead, Bristol
4A The Avenue Centre, Commercial Road, Bournemouth
Unit 1, 31 Bakers Lane, Three Spires Shopping Centre, Lichfield
31-33 Gallowtree Gate, Leicester
Woodgreen Shopping City , (Unit 60) 161 High Road, Woodgreen
Unit 29, 32 Greenwood Way
Phones 4u, 42 Spring Gardens, Buxton
38 High Street, Dudley
Unit 34a Lakeside Shopping Centre
40 – 42 Queens Street, Cardiff
Phones4u, 9 High Street, Dartford, Kent
12 Darkgate Street, Aberystwyth
30 Castle Street, Hinckley, Leicestershire
Unit 27 One Stop Shopping Centre, Birmingham
340 Green Street, Upton Park
8A (40 Regent Crescent), Trafford Centre
42 The Mall, Millgate Shopping Centre
Kiosk K24, North Mall, Westfield Centre, Derby
Unit 10 The Avenue Shopping Centre, Newton Mearns
Unit 22, The Orchards, Haywards Heath
Unit 2a Victoria Shopping Park
Phones 4u, 55 South Street, Dorchester
Unit 19, Crossgates Shopping Centre, Leeds
12 Upper Precinct, Coventry
FC10 Upper Mall, Phase 5, Merryhill Shopping Centre
57 Hampstead High Street, Hampstead
Phones4u, 11 Swan Centre, 20 Church Road, Birmingham
Unit B5 Ards Shopping Centre
Unit 2, Windsor Court Shopping Centre, Morley
Unit 20 Victoria Place Shopping Centre, London
6 Institute Lane, Alfreton
57 High Street, Rayleigh
36 Teall Street, Wakefield
E18/19, 11 Merseyway, Stockport
43 George Street, Richmond
8 Victoria Road, Surbiton
Unit 108 Southside Shopping Centre, Wandsworth
Phones4u, 199 Oxford Street, London
82a Midsomer Arcade, The Centre
25 High Street, Newtown
Unit 17 New Square, West Bromwich
2 Town Hall Buildings, Surrey
Unit 257, Intu Bromley Shopping Centre
Unit 2, 69/73 Monnow Street
Phones 4u, Unit 11a Newport Retail Park, Newport
37 Upper Mall, Frenchgate Centre
314B The Centre, Almondvale Centre, Livingston
77 High Street, West Wickham
Unit 6 Bircherley Green, Hertford
23 Vicar Lane, Chesterfield
56 King Street, South Shields
462 Brixton Road, Brixton
Phones 4u, Unit 30 Howgate Shopping Centre, Falkirk
Unit 2 Carters Square, Uttoxeter
Unit 13 Parkgate Shopping Centre, Shirley
Unit 54 Grafton Centre, Cambridge
Unit 40 (27b) Plaza Shopping Centre
Unit 2060A, 1st floor, Stratford
18 Lime Square, Openshaw
Unit 1b Rushmere Shopping Centre, Northern Ireland
50 Old Church Road, Chingford
180 High Road,, Balham
39 George Street, Luton
40 Upper Street, Islington
Unit 14 Tandem Centre, Colliers Wood
Unit 16 Manchester Fort, Cheetham Hill, Manchester
12 Church Street, Coleraine, Northern Ireland
27 High Street, Bridgnorth
Shop1, 51-52 Mere Street
Phones 4u, Unit 48 White Rose Centre, Leeds
Unit 1D, Warwickshire Shopping Park, Coventry
Unit 5, 139-140 Cheapside, London
Unit G108, Trinity Square, Gateshead Town Centre
Whiteley Village