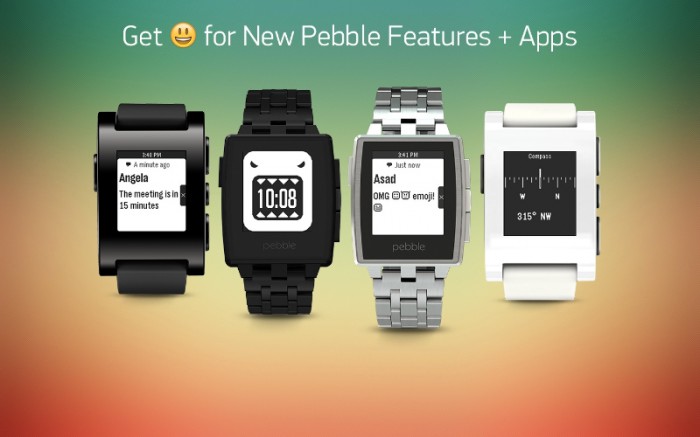 Emoji are a part of life now, in the past I'd have just replied "this makes happy" but nowadays your obliged to reply "lol :)". But if you have a Pebble and someone sends you a message containing an emoji previously you'd be lost, wondering what that blank box could mean. Well this morning I received an email from Pebble advising that the new firmware fixed this issue. I quickly opened up the Pebble app and updated my Pebble, I then quickly sent myself a text full of emjoi goodness, it worked. My life was now complete…….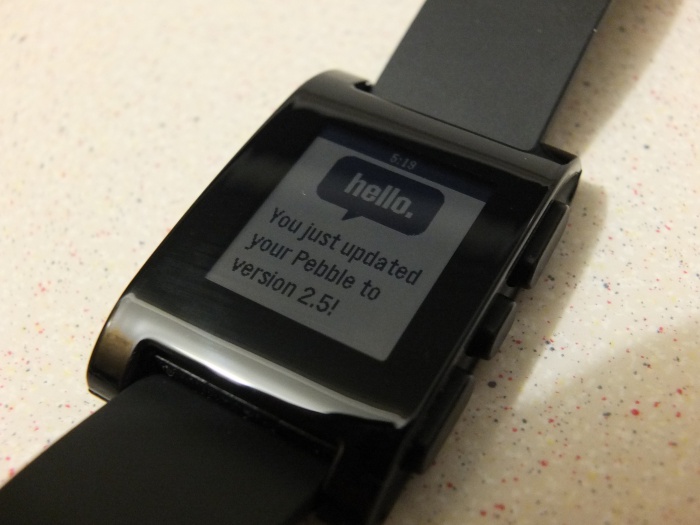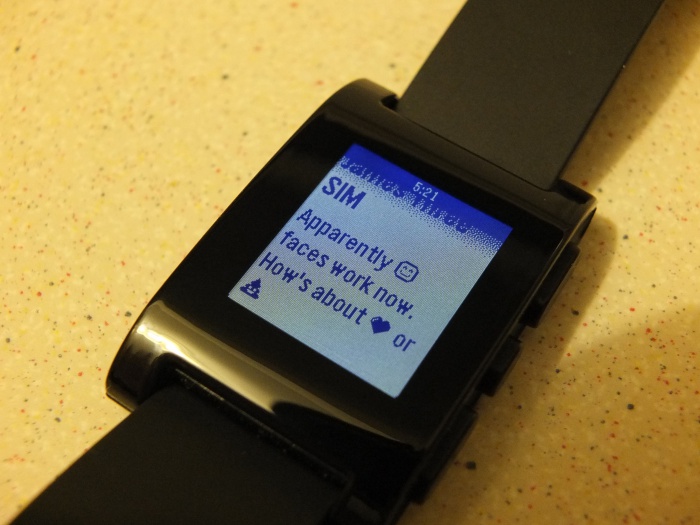 Pebble Firmware 2.5 (Release Notes)
Added support for popular emojis, with more to come!
Added magnetometer support, enabling compass and wayfinding apps.
Added iOS 8 compatibility: dismissing notifications from Pebble now clears them from Notification Center on devices running iOS 8.
Bug fixes and stability improvements.
To update to the latest firmware:
Open the Pebble smartphone app for iOS or Android.
Select Support » Update Your Pebble in the Menu if the update does not begin automatically.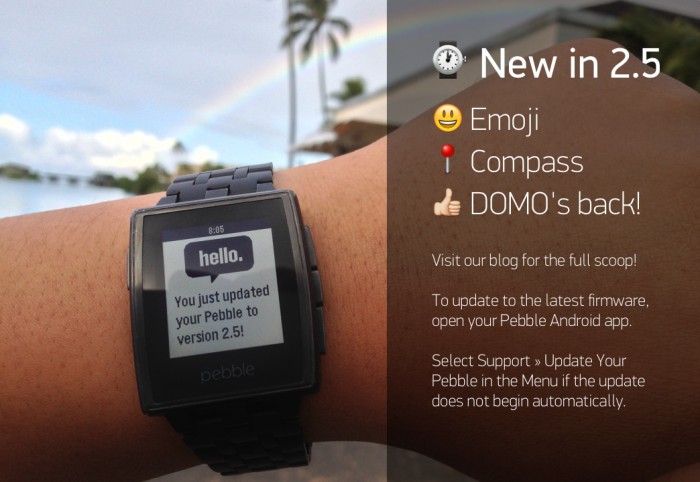 So hats off to Pebble for updating both the Pebble Steel and the original Pebble, they really are on the defensive these days, what with Android Wear devices, the Samsung Tizen devices and the new Apple Watch all competing for consumers money. I'd be interested to see where Pebble take things with their next devices.
Source – Pebble Blog