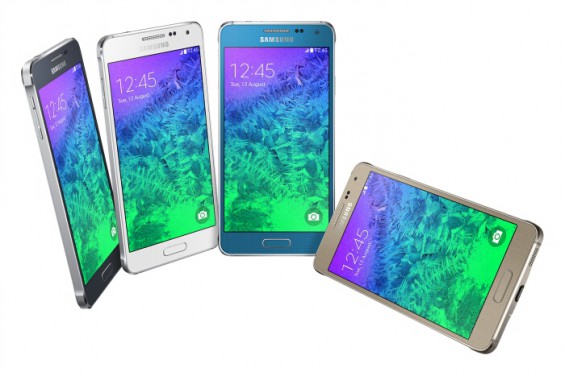 The shiny metallic Galaxy Alpha is now available in a choice of three colours on Vodafone. You can get it on 3G or, if you choose a 4G Red XL or Red XXL plan then you'll get the double entertainment deal we mentioned last week.
Prices start from £38.50 per month on both 3G and 4G with 1GB data and unlimited calls / texts. You could also select the 4GB 4G plan for £43.50 with unlimited calls and data, or perhaps the 3G 2GB data plan with unlimited calls and data too. All these include the phone for free, and it's got 32GB of on-board storage. No microSD card though by the looks of it.
Specs include a 4.7″ 720 x 1280 pixels screen, quad-core CPU, fingerprint sensor, WiFi, GPS, Bluetooth 4.0, 12 megapixel rear shooter, 2.1 megapixel front, 2GB RAM and a 2.1 megapixel front. It's powered by Android 4.4 KitKat.
Want one? Head over to the Vodafone site for more. Fuspress release below.