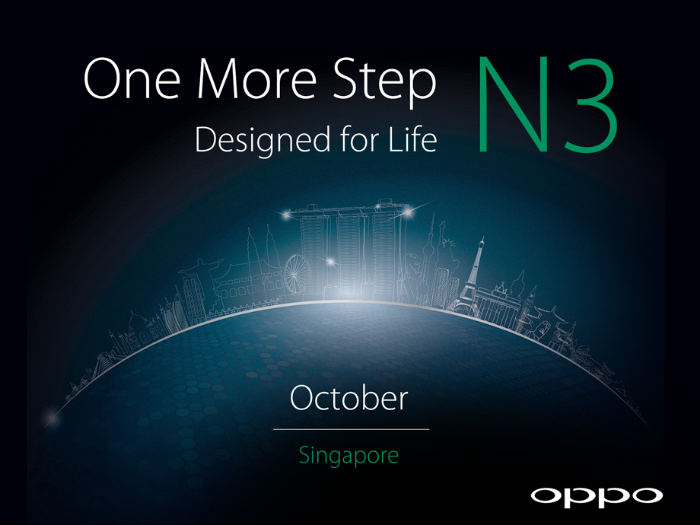 The Oppo N1 was one of the most intriguing devices of recent times, with its rotating camera, enormous display and touch sensitive back panel, many people round the world got one, thanks somewhat to the Cyanogenmod support. So it makes sense that Oppo are going to release a successor. Oppo have posted an image teasing their next flagship device, the Oppo N3 which will no doubt be huge and feature a rotating camera like the original version. The teaser image says October and Singapore. So not long to wait and no we won't be there.
Also to do with Oppo, GSMArena have been sent some images, which whilst they look like renders are apparently what the N3 will look like, personally I think it looks a little weird. But hey who am I to judge.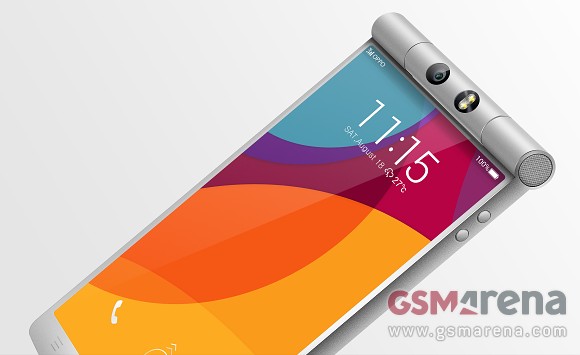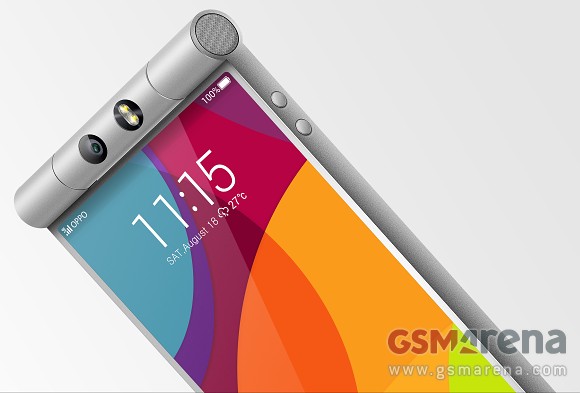 Will this weird looking creature ever make it over here? The Oppo flagships are normally sold by resellers in Europe, so there is a far chance that the N3 will make its way into the Coolsmartphone offices at some point. Although saying that, if the image does actually turn out to be real, I might not be the one purchasing it. No doubt in October we'll have info on the day of the announcement.