Speakers. They're great, sure, but not very interesting to look at.
How about a Bluetooth one with a funky graphic equaliser on the front? Oh yeah! Oh yeah!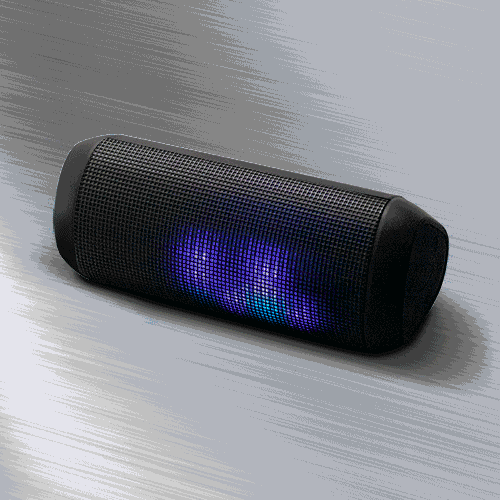 Not only is the Helium T900 waterproof, but it can take calls, it'll blast your tunes out and has these rather lovely LED lights to keep you entertained too.
Available for £59.95 here, there's 5 LED animations to choose from and they'll change if you decide to lie the speaker down or stand it up thanks to a built in "gravity sensor". You can select..
Club – watch your music bounce in time with the music. Lie the speaker flat and the animation rotates to pulse from the middle.(sound responsive)

Equalize – the LEDs light up in a similar fashion to a graphic equaliser. Rotate the speaker to display the animation across the full speaker. (sound responsive)

Groove – The speaker cycles through all the colours, one at a time.

Rainbow – The ultimate party effect is the rainbow mode. Diagonal bands of colour light up the speaker.

Meteor – bands of colour pulse up the speaker.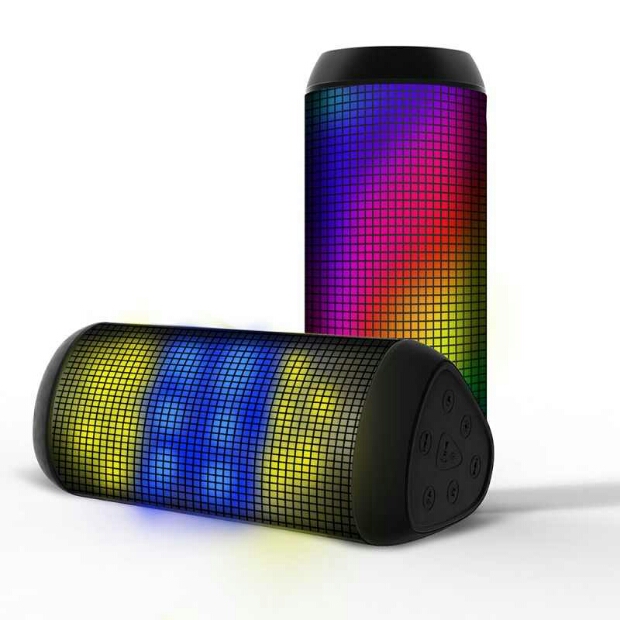 The speaker accepts aux cable, micro SD card and Bluetooth input, plus there's NFC pairing if you have that.
To charge the device you just need to plug into a USB port using the cable provided. It'll charge in 4 hours to charge and has a 3-4 hours playback time, which is extended further if you do turn off the fancy LED animations.
Get one and you'll definitely have beautiful women dancing like this, complete with disco lights and a brightly coloured background. They love it.