Imagine the Galaxy Tab, but built for the rough and tumble of the real world. It's just like normal tablets, but this one has an anti-shock covering which can resist a 1.2 metre drop with the protective cover on. It's water and dust resistant with IP67 certification and has a 3.1 megapixel.
With a battery life of 8-10 hours continuous usage and a C-Pen as a way to interact the device if you're wearing big working gloves, this is a business to business tablet which can withstand being "in the field".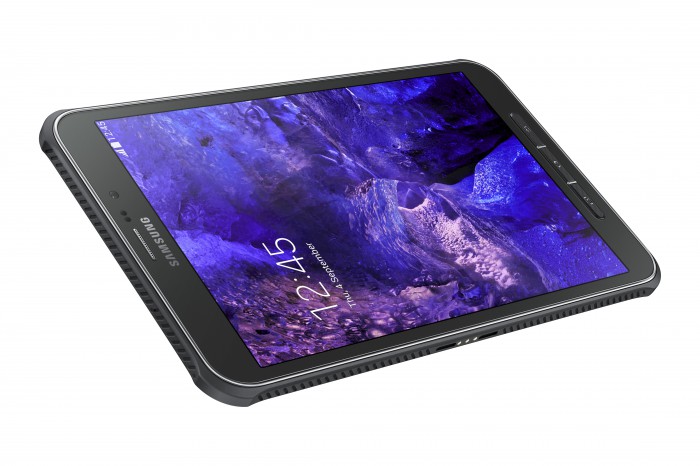 Powered by Android 4.4 (KitKat), it runs on a 1.2 GHz quad-core CPU and has a 8″ WXGA (1280×800 pixel) TFT LCD screen. Up the front there's an additional 1.2 megapixel shooter and it comes with that ultra power saving mode to prolong battery life.
All the usual Samsung apps are on there (ChatON, Flipboard, Group Play, S Translator, Samsung Link, Story Album, TripAdvisor, Businessweek+, Side Sync, Barcode Scanner, Hanshow, Hancell, Hanwrite etc) plus you get Bluetooth 4.0, WiFI, GPS, 1.5GB RAM and 16GB internal storage plus a microSD card slot for another 64GB. It has a 4450mAh battery which you can actually access and swap if you need to.
Further details below, or click the images for up-close images.