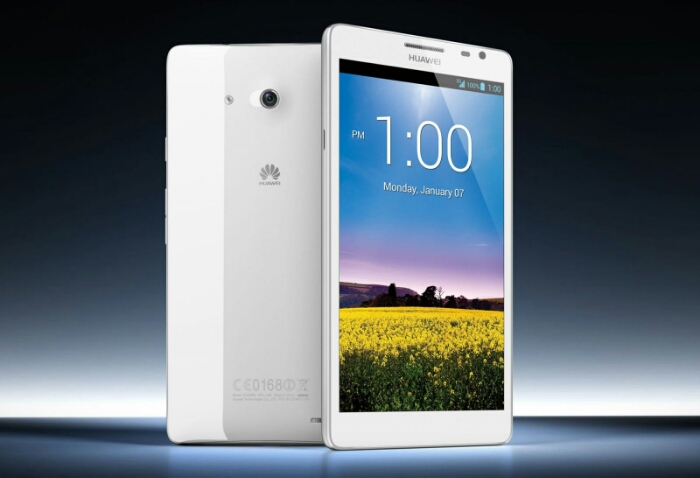 Today at the Internationale Funkausstellung Berlin (or as we know it, IFA) Huawei launched Ascend Mate7 alongside the Ascend G7. The Mate7 features..
– A 6″ screen with FHD display for enhanced entertainment viewing.
– A Slim 7.9mm body.
– A octa-core chipset for superior performance.
– Massive 4100 mAh battery.
– Single-touch fingerprint technology and EMUI 3.0.
This looks to be heading to the UK later this year. Pricing for the standard Huawei Ascend Mate7 (2GB RAM and 16GB ROM) is 499 euros (£395) whilst the premium Huawei Ascend Mate7 (3GB RAM and 32GB ROM) is 599 euro or £475.
It'll be arriving in mainland China, Hong Kong, UK, Germany, Italy, France and Spain pretty much immediately and there's a range of accessories coming too including some UltimoPower Active Noise Cancelling Earphones that reduce noise by 15-30db. Good for the train or plane.
Huawei are calling this a "smartphone", even with the 6″ screen (which puts it really close to being a tablet) and comes with octa-core architecture. This means that the clever Huawei Kirin 925 processor uses the required CPU's needed for the job. There's four "large" A15 1.8 GHz CPU's and four "small" A7 1.3 GHz chipset. They get turned on depending on the requirements of the app or game in question. End result? Better battery life. Hopefully.
Here's the official release …