Looking for a new contract with Phones 4u? In February there's going to be a reduced choice of networks. Vodafone has decided to ditch the chain and "enhance" their relationship with Dixons Carphone (aka Carphone Warehouse).
Founded back in 1987 by John Caudwell, Phones 4u will soon only be able to offer deals with EE (Orange, T-Mobile), Virgin and "LIFE Mobile" – an MVNO created by Phones 4u running on EE. O2 already ended their network agreement with Phones 4u last year.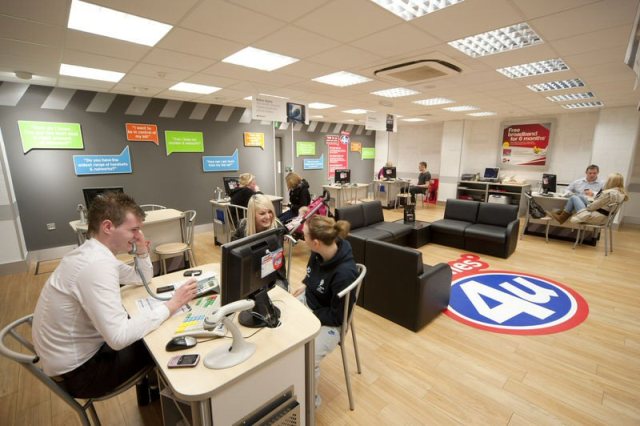 Some 430,000 Vodafone contract connections have been made by the company for the year to July 31 – that's a whopping 27% of Phones 4u's total contract connections.
Phones4u chief exec, David Kassler said
Although we are disappointed with the decision by Vodafone, Phones4u continues to trade well in the market.
Meanwhile, an "spokesperson" for Vodafone had this to say about the move..
Earlier this year Vodafone UK said it was reviewing its distribution strategies in the UK and that it would be opening a further 150 stores and creating 1,400 new jobs.

As part of that review, Vodafone today confirms that it will be enhancing its distribution partnership with Dixons Carphone from early next year and will not be extending its existing contract with Phones4U, which expires in February 2015. We will continue to work with a range of other indirect partners, who represent an important part of our business mix.
The agreement to run 160 mobile concessions in Currys and PC World stores also looks to end next May due to the Dixons / Carphone Warehouse announcement which was made some months ago.