Lots of rumours are coming out of the interweb today in preparation of Sony's IFA event on Wednesday. As an avid Sony fan this gets me a wee bit excited to say the least, so I will get into all the nitty gritty for you now.
Xperia Z3 Family
http://youtu.be/kajjMuZx8nY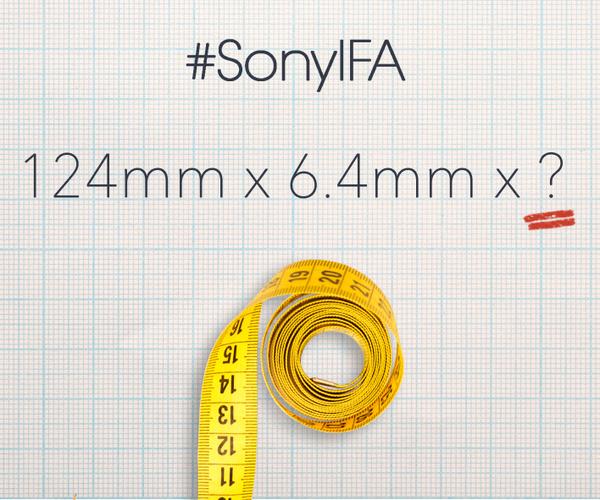 We are looking to be seeing a family of Z3's being announced in the form of the Xperia Z3, Xperia Z3 Compact and also the Xperia Z3 Compact Tablet. From what I have managed to garner from leaks, the phones will be slight improvements over their earlier versions and will have softer edges (being that they have a more rounded design not actually soft like putty).
The front facing speaker seems to be staying as does the awesome camera. I am expecting a Snapdragon 805 running at 2.7 Ghz to be the power behind them and I hope to see a slight bump in respective battery capacity on both. The water resistance and dust ratings could also be getting a bump to IP 68 allowing up to 2 meters immersion.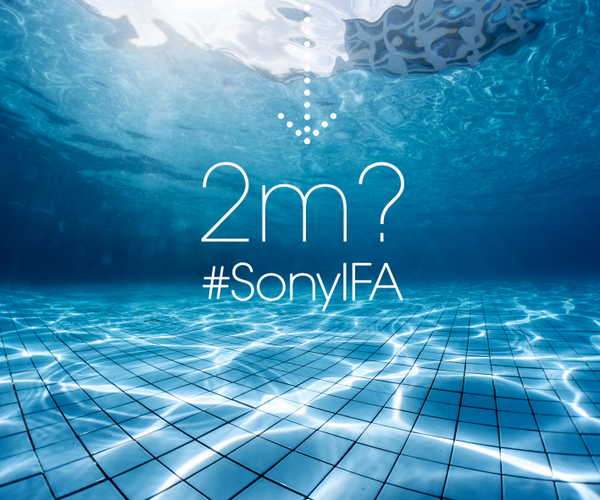 As for the Z3 Tablet Compact, this looks to be a competitor to the iPad Mini Retina and I would expect the specs to be a mirror of the phones apart from the cam, which I believe will be 8 megapixel like on the Z2 Tablet. Expect the same sort of battery life and IP ratings as before although they may bump it up to IP 68 as with the new phones.
There is also a possibility of them having a keyboard-style folio on the new tablet but this is more of a wish from me than based on any hard facts.
Next up, some wearables…..
Smart Accesories
There have been some very recent rumours come through that Sony are going to update their wearables as well, by launching the Smartwatch 3 with Android Wear and Smartband 2(Talk).
The Smartwatch 3 would be interesting as it would be a departure for Sony from their propietry Smartwatch OS which has been used in the last 3 generations of their wearable tech. This is a downer for those developers who have invested in the old style UI, but I think for Sony to stay relevant in the area they created with the LiveView years ago, it is necessary. It is rumoured to take design cues from the Samsung Gear 2 Neo and will feature a 1.68-inch (320 x 320) display and will come with IP58 certification.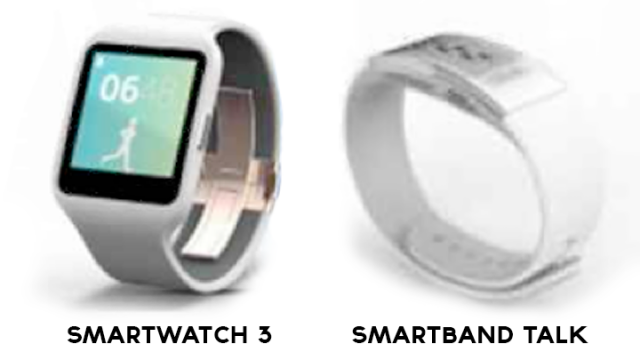 The next gen Smartband is maybe going to be called Smartband 2 or Smatband Talk as indicated in the pictures above. I use a current Smartband and do miss the screen aspect of watches, so it is great to see that it may feature a Curved Eink display as I think this would really improve the usability of the device. Also there is a possibility of it featuring either a microphone or some sort of speaker hence the Talk aspect of the name.
That seems to be most of that is going on with Sony at IFA. If we can find a Livestream we will put it up on here so that you can join me in watching the announcments as they come. It all kicks off at 3:15PM.
Here is Sony's IFA page as well
Sony @ IFA
Source www.xperiablog.net