Amazon in Germany have just added this quad-core handset, which has a 5″ Zero-Air-Gap IPS HD screen (1280 x 720), 2GB RAM, 16GB storage and runs Android 4.4.2.
The Acer Liquid E700 is called the Trio because it can take three SIM cards, so one for work, one for your personal contract and one for the secretary you're seeing on those business trips. You filthy man you.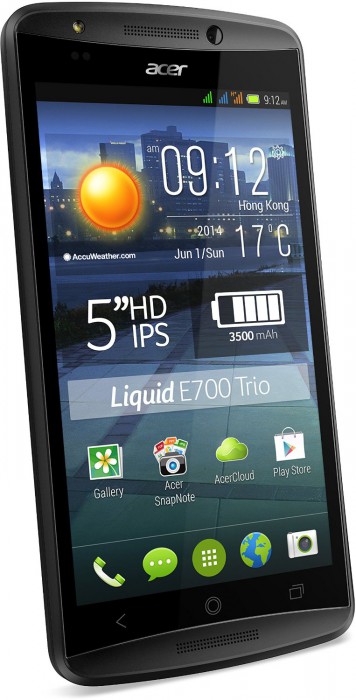 A Micro SD memory card allows you to add another 32GB and there's two cameras – an 8 megapixel shooter at the back and a 2 megapixel front camera for those special selfies of you and your secretary. She's half your age man. What are you doing?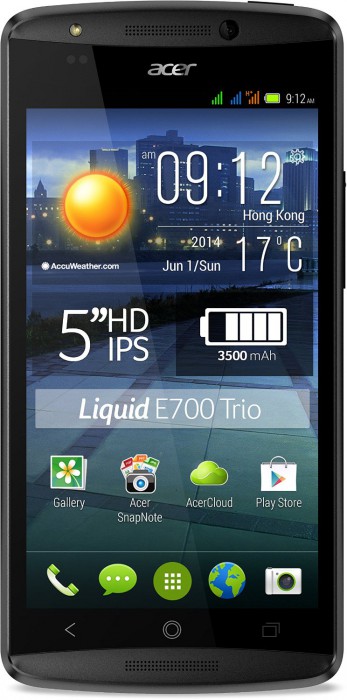 Anyway, best bit is that this is up for €199, which works out at less than £160 or around $263. That, for a well-specced phone with three SIM card slots, really isn't bad at all.
If you're looking for more details, head to the product page here and take a look. We've also got a video intro below for you as this is quite a new handset which has only recently come out..
https://www.youtube.com/watch?v=WipDRCCNRMk