If you're bored with the standard Google keyboard that'll let you drag your finger over each letter to create a word then you can go ahead and grab another keyboard …that does…almost the same swipe-over-the-keys-to-make-a-word thing.
One in particular that's always proved popular is Swype, and right now it's down to just 59p, which is a lot cheaper than the £16.89 I got charged on a recent flight for a sandwich and three drinks, I can tell you.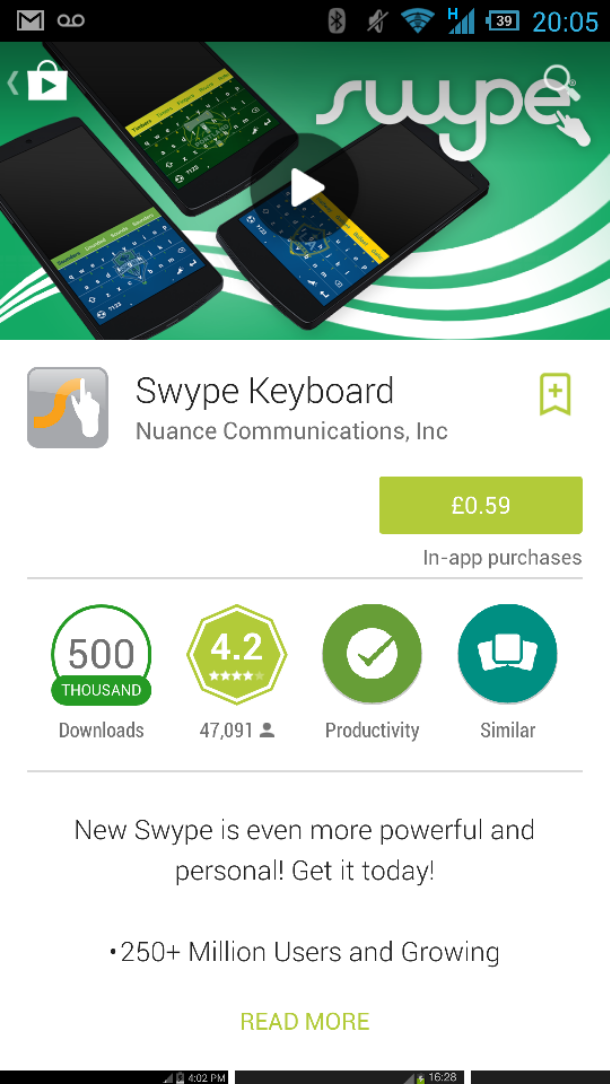 The app is usually £2.42 compared to alternatives like the standard keyboard and Swiftkey, that are both free.