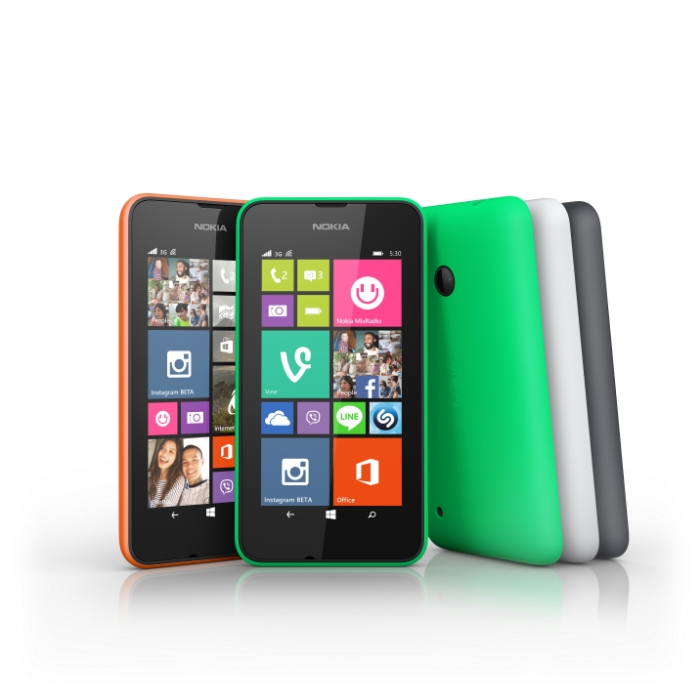 The Nokia Lumia 530 will be the lowest spec and cheapest Windows Phone 8.1 available and it's going to be available soon. For some reason I'm a little bit excited.
Spec wise it is predictably basic.
– Processor type: Quad-core 1.2GHz.
– Processor name: Qualcomm Snapdragon™ 200.
– Main camera sensor: 5 MP.
– Display size: 4″.
– Display resolution: FWVGA (854 x 480).
– Bluetooth 4.0.
– RAM: 512 MB.
– Internal Memory: 4 GB.
– Expandable memory: MicroSD Maximum memory card size: 128 GB.
The Lumia 530 has a changeable shell which comes in a variety of colours including bright orange, bright green and dark grey, and will be available from the 4th September at EE, Vodafone, O2, Three, Phones 4u and Carphone Warehouse from £60.
At the same time they should be releasing the Coloud Bang speaker too. Which looks like a wired speaker that should compliment the Lumia well.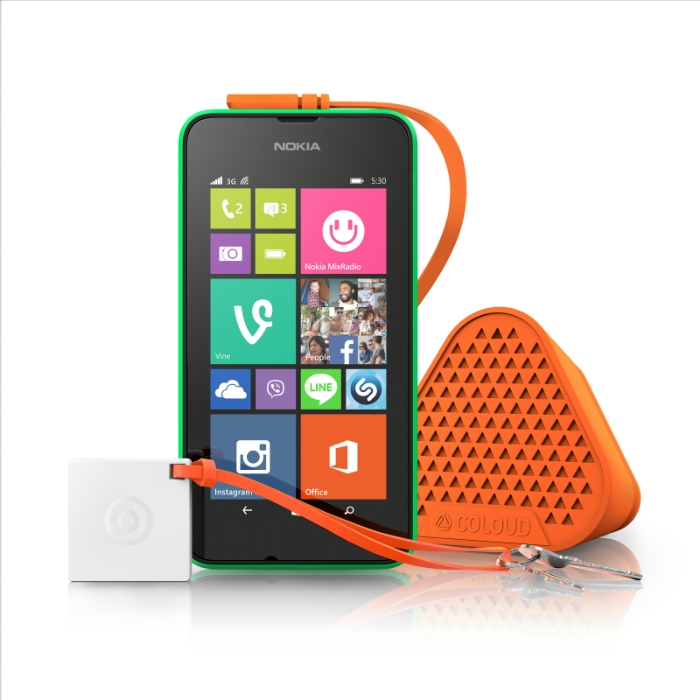 Personally I'm thinking of picking one of these up to listen to music on or to use for fitness tracking. It would also be an ideal phone for a kid or somewhere in the developing world.