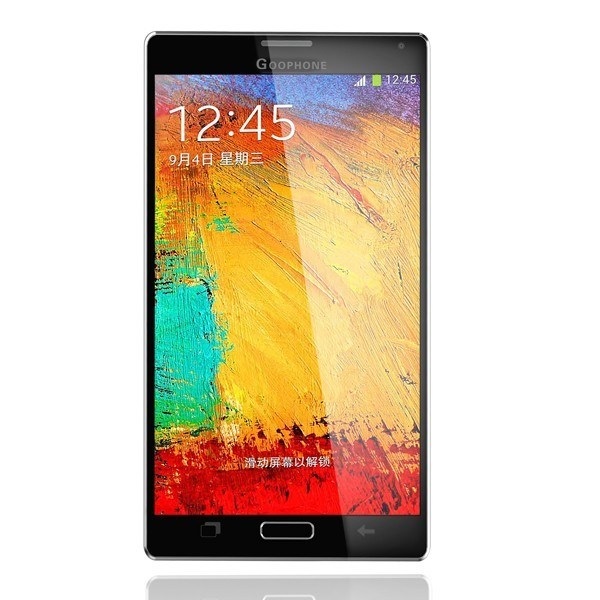 Can't wait to get your hands on Samsung's latest flagship device the Galaxy Note 4, at IFA in Berlin, in a couple of weeks. Well,if you don't mind using a cheap knock-off of the phablet, Goophone has you covered.The company has already listed its Galaxy Note 4 clone for sale up in China.
The Goophone N4 — is not as power packed as the Galaxy Note 4 and spec wise it has the following:
– 1.7GHz octa-core processor from MediaTek, (which I don't like the way the memory is allocated).
– 2GB of RAM.
– 16GB of onboard storage.
– 13MP rear camera.
– 3200mAh battery
– 5MP front-facing camera.
While the display in front of the device is of the same size that the Galaxy Note 4 at 5.7-inches, it only has a resolution of 1920 x 1080 compared to the near-confirmed Quad HD resolution of the latter.
The Goophone N4 might look like a Galaxy Note 4 clone, but that's as far as it goes, it doesn't even offer half the performance of the Samsung powerhouse. The device is expected to go on sale in China soon at a yet to be announced price
Source Androidbeat