Huawei have sent us a little sneak peek of what the next version of their EMUI software will look like, due to appear on their next phone the Glory 6. The answer is circular.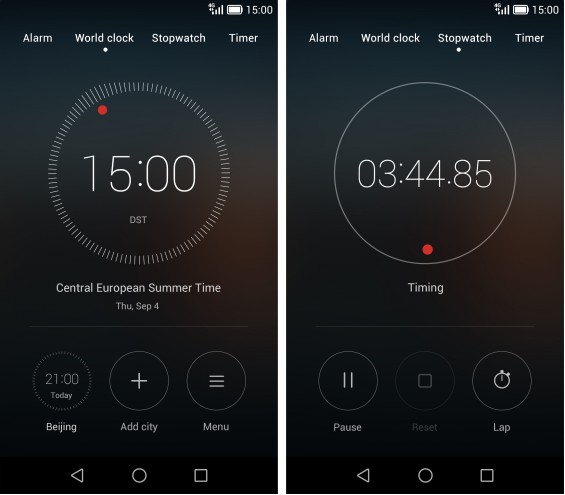 The picture above shows two screen grabs from the clock with a circular appearance to the timer and clock and this continues into the FM radio, weather widget and music player as shown below.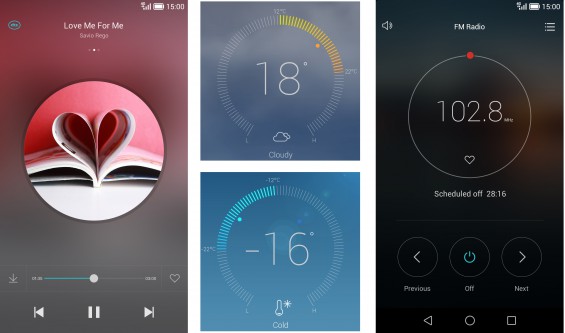 Some screenshots have also leaked showing what the rest of the UI will look like, it appears very flat like a cross between iOS7 and Symbian Belle from the old Nokia N series.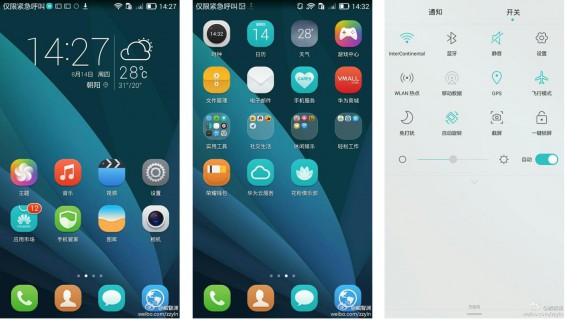 Some of the other screenshots give hints about some of the specs we can expect from the Glory 6, and show a full HD screen, 3GB of RAM and the phone to be running Android KitKat 4.4.2.

Source: Weibo