I know you may not be aware of Cubot, but this particular device comes from the same people who shipped my Samsung Galaxy S4 clone out. Coming all the way from China direct, the CUBOT S308 on 58% off at $157.
It's definitely sitting in the phablet camp, with a 5″ HD IPS screen, and actually now that I've just checked again you can get it even cheaper. It's now showing up at $151.93 and shipping it's free, which is less than it was a few minutes ago when I looked. Oh and yes, I think I am battling a cheap SIM-free phone addiction at the moment. 🙂 Go easy on me, won't you?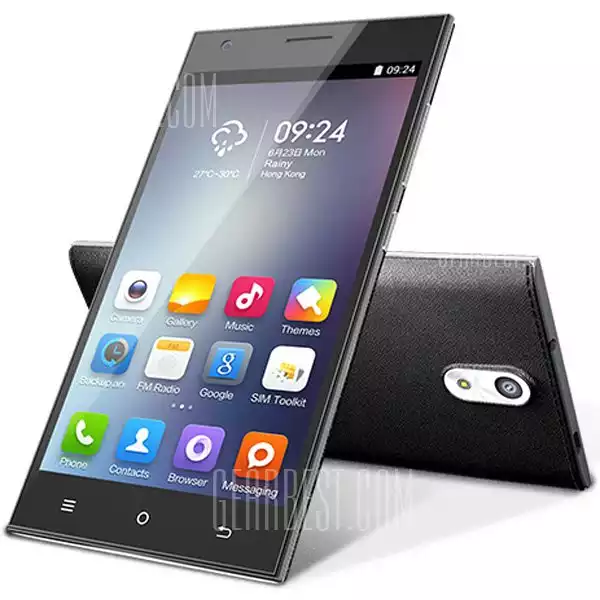 Powered by a quad-core 1.3GHz CPU, this also has 2GB RAM, 16GB ROM, GPS, WiFi and it runs Android 4.2. The specs alone are very indeed.
You can slap in a microSD card for more storage and there's two cameras, a 13 megapixel at the back and an 8 megapixel for those selfie shots up front.
If nothing else, considering they've just looped over $222 off the original price, you could use it as an interim device or pretty powerful sub-£100 gadget.