Samsung have announced the Galaxy Alpha this morning ahead of the IFA conference in September. This has been a surprise to many, but Three and EE have rushed out the news they are bringing this new device to their networks.
The Alpha has been expected for a while now what with the many leaks over the past few months but now it is official. It has some great specifications from the 4.7″ 720p screen, to the 12 megapixel camera on the back. This is able to record 4K video on the go. There is an Octa Core processor running everything under the hood.
Other key specs include 2GB of RAM, 32GB of storage which is not expandable unfortunately, a 2.1 megapixel front camera for selfie photos and it's all powered by a 1860mAh battery.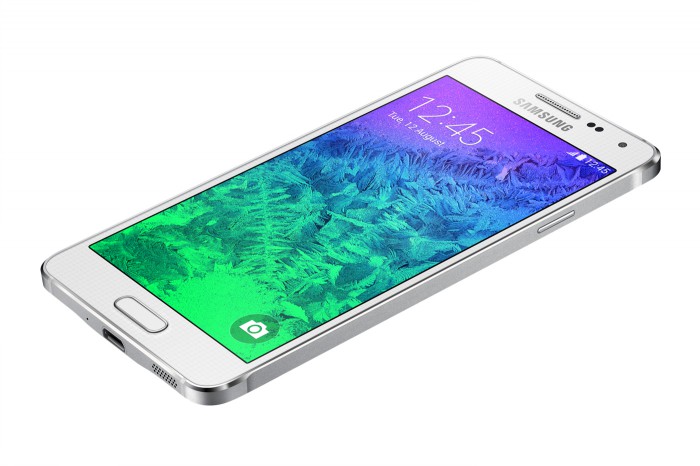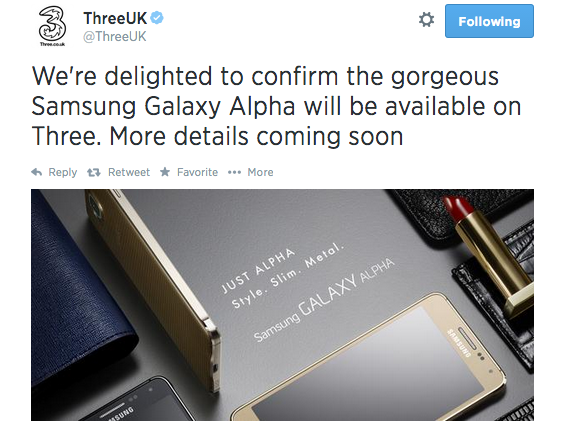 The real bonus here though is the metal frame used for the design, something Samsung have gone against for a while now and is one of the most requested features l.
Metal not only makes the phone stronger but also makes it more durable and feels more premium.
No information yet on an actual release date or price, but sometime in September will be when you can get hands on one.
EE have gone a step further and sent out a press release for the launch which can be found below