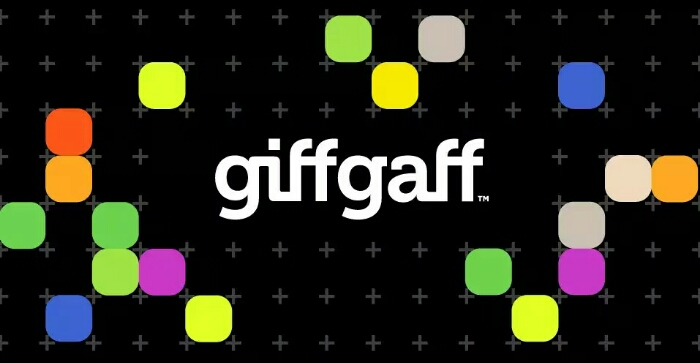 We've already seen the annoyance at networks who increase prices mid-way through contracts, so it's rather surprising to see giffgaff considering a big change in their packages, aka goodybags.
The changes, which are being emailed out to customers for their opinions, could see the unlimited data getting dropped from the £12 per month option.
Now yes, in recent years we've seen "unlimited data" gradually getting watered down, but I still like that security blanket that means you'll never really get a big bill shock.
Sadly it now looks like giffgaff is about to follow others in altering the terms of "unlimited". Yes, they're checking with their members first, but this seems to suggest that they can no longer offer unlimited data at the £12 price point.
The email states…
With the help of our community, we've been reviewing our goodybag range. To meet the needs of our members, stay competitive and improve your data experience, we're proposing changes to the data and minutes allowances included in our £12, £15 and £20 goodybags. All our other goodybags and plans will remain the same.

We have three options to choose from.

One of the proposed options is:

£12 goodybag changing to 3GB, 500 minutes, unlimited texts
£15 goodybag changing to 5GB, 500 minutes, unlimited texts
£20 goodybag changing to unlimited data, 2000 minutes, unlimited texts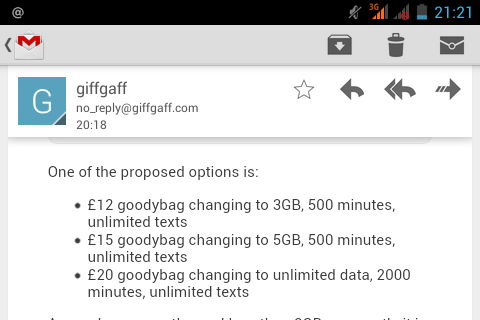 Now, for users that have consumed less than 3GB, this is fine. Most people will be in this camp to be honest, but if you put a limit in place people won't be happy, even if they've been no-where near that limit ever.
There are a few days left in the consultation, but it's looking like the first option is being favoured as emails are based on this. If you'd like to see the other options, head to the giffgaff presentation here or the thread detailing the changes here.
Whichever way you vote, it looks like unlimited data on the £12 plan is history.