The folks over at GSM Arena have released onto the interwebs what they are stating are leaked images of the upcoming Galaxy Note 4.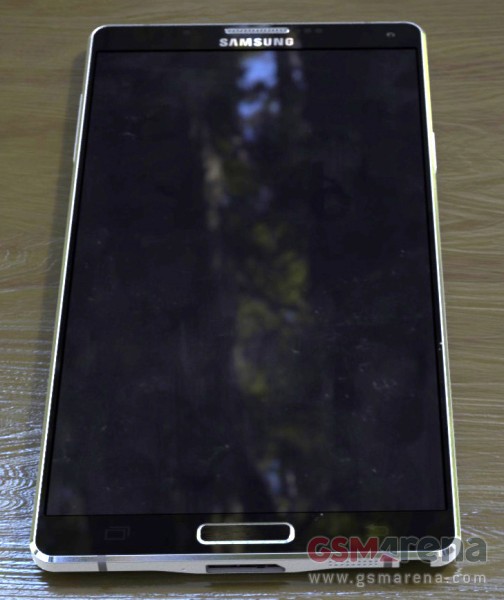 As listener's of our podcast will know my device of choice is my Note 3 and as I stated the Note 4 has got to be more of a spec hike for me to think about changing device's.
According to the leaked images, it appears that Samsung has refined the Note 3′s design and not a complete re-design. Samsung has managed to reduce the bezel on the front of the Note 4 to a minimum.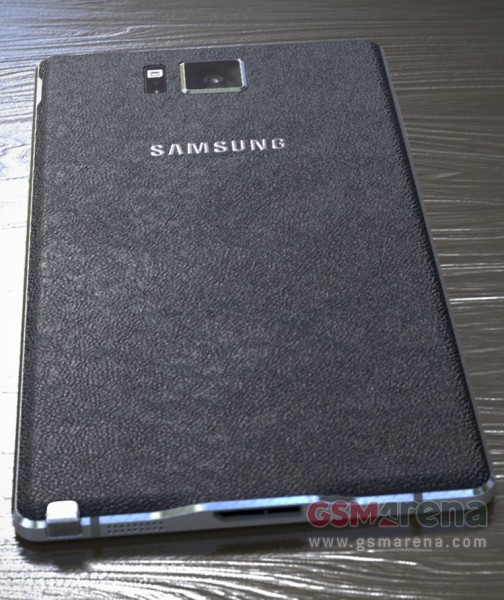 The company has retained its faux-leather like plastic back, though this time it seems to have a different texture to it, also there seems to be dual speakers on the bottom of the device. As for the chrome ring running around the edge It's not clear if it is made of actual metal or simply plastic as with other Galaxy device's.
The images also confirm the presence of a heart-rate monitor on the device, as originally seen on the Galaxy S5.
Samsung will be unveiling the Galaxy Note 4 next month on September 3 at Berlin in IFA.
Source – GSMArena