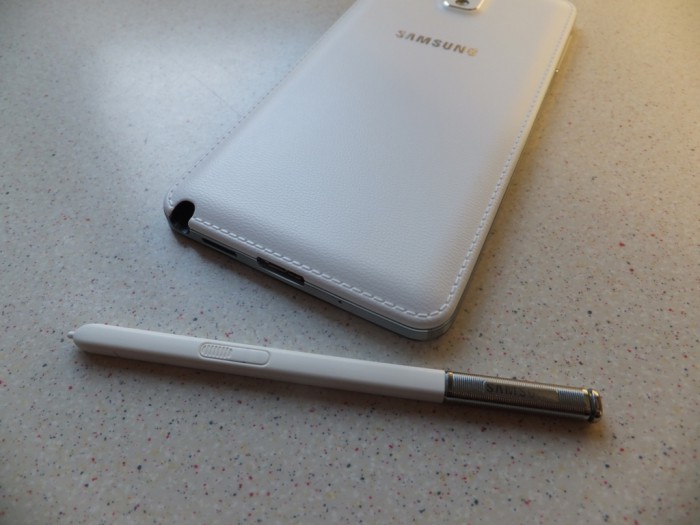 It's that time of year when Android fans around the world start to get excited about the new Galaxy Note. This year will be the Galaxy Note 4 and as I've ended up buying each and every Galaxy Note I had better start saving my pennies.
Samsung have published the below image.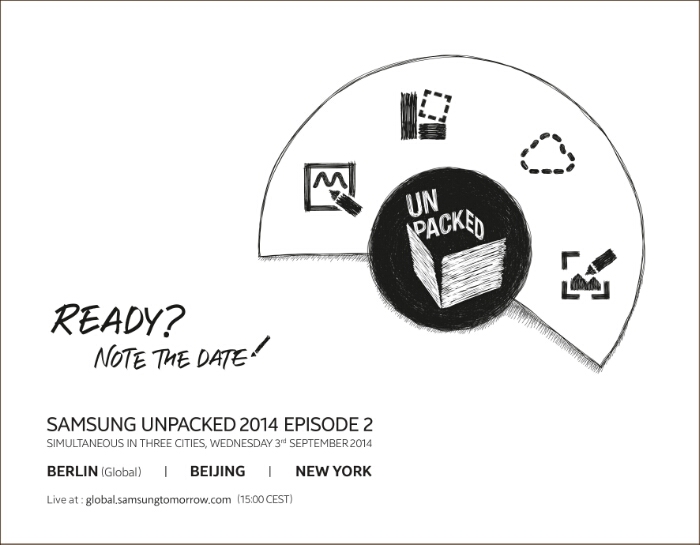 The image initially doesn't show much, apart from the event being held on Wednesday the 3rd of September. in Germany, Beijing and New York. But when you cast your eye over the little graphics they all look hand drawn, they show a pencil drawing and annotating, a cloud that looks like it has been drawn round ready to be removed from a photo and some other sort of blocky graphic.
It all sounds a lot like the Galaxy Note 4, which if rumours are to be believed it will be a SnapDragon 805 device with a QHD screen and the usual 3GB / 32GB combo of memory, also expect the usual removable battery and memory card, also I'd say it would be a safe bet for water resistance, fingerprint reader, a fancy camera and an absolute shed load of Samsung software.
So not long to go to wait, just under a month before the event and no doubt on the day we'll cover the announcement in-depth.
Source – Samsung