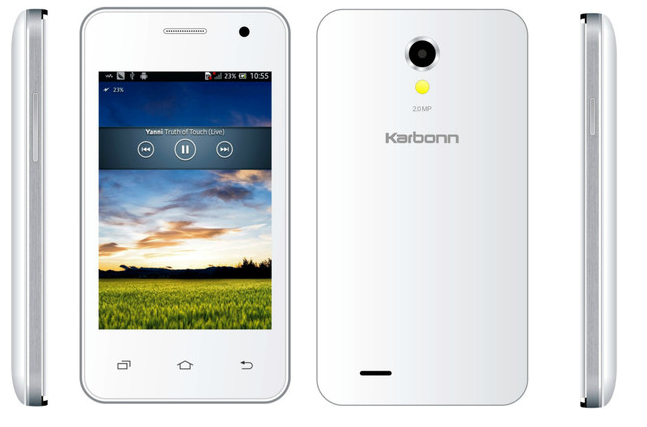 Priced at an amazing £26 the Karbonn A50S is set to launch in India.
The Karbonn A50S features the Android operating system and has access to the Google ecosystem including Gmail and Maps. It also has a touchscreen display, front and rear cameras (no details on megapixels, although images state 2.0 on the rear) and dual sim capability.
The device has a 1.2 GHz dual-core processor and 256MB RAM, plus 512MB internal storage.
So far, it has only been released in India but Brits can order the device online and have it delivered to the UK and because it is so cheap, there is no duty to pay and because it's SIM-free it can be used on most UK networks with a pay-as-you-go SIM card.
By comparison, the iPhone 5S and Samsung Galaxy S5 are retailing at about £549 in the UK, meaning you can buy 21 A50S' for the same price.
At this ultra low price point Karbonn has taken the low priced smartphone crown, previously held by French firm Wiko launched a £60 phone.
Source – Sky News