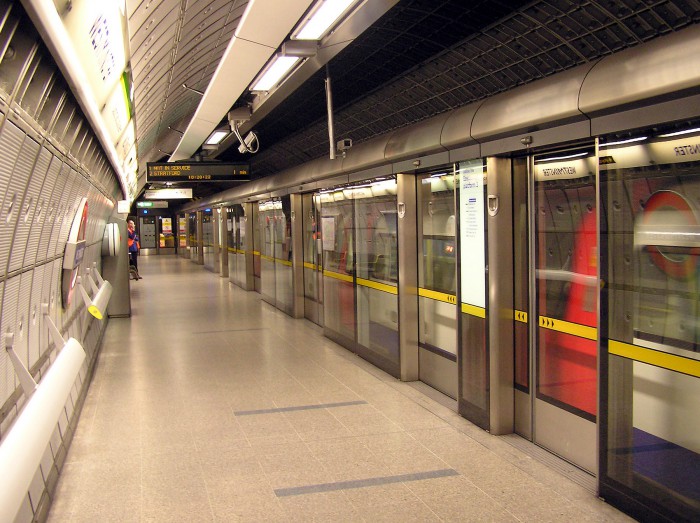 The Tube. It's the only place where you can firmly plant your nose into someone elses' armpit without them even flinching. Don't make eye contact though, and if you do, just hope you don't turn to look at the window and accidentally re-make eye contact in the reflection.
However, if you still want to travel on the London Underground, DLR or the Overground, you will be able to pay your way with your phone via the EE Cash on Tap app. The contactless payments system will work when TfL launches it on September 16th, and you won't pay any more than an Oyster user.
You can get the Cash on Tap app and, if you've got a phone with NFC (the Samsung Galaxy S5, HTC One, Galaxy S4 mini, Sony Xperia Z2 and more), you can test it out now in places like Marks & Spencer, Caffè Nero, McDonald's and Pret A Manger. If none of that tickles your fancy, then get yourself down to Greggs and get a hot sweaty sausage roll. Boom.
More details ee.co.uk/cashtap