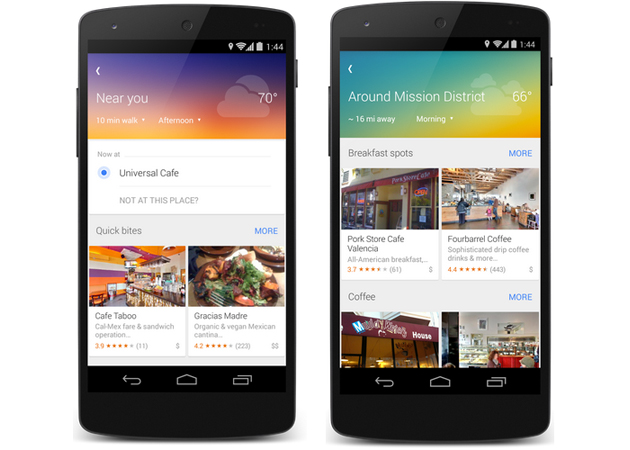 Google is rolling out a new feature in Google Maps with "Explore". Once updated you'll notice a small location pin button in the bottom right next to the location button — tap it, and you'll be taken into the new Explore interface with information tailored to your location.
By default you'll see what's going on, around you and that's relevant to the time of day and even the weather, so it won't recommend a walk in the local park if its raining. Options are, restaurants, sightseeing locations, public transit information and more.
When using the Explore button at your current location you can change the radius of how far you want to see — 5, 10, 15 minute walk, or 10, 20 minute drive — and can manually set the time of day you want to see information for, if you wish. If can also move to another part of the world and " Explore" to see what's going — Maps will show you how long it'll take to get there and give you information based on the time of day you choose.
The Explore button should be rolling out to everyone this week and doesn't require a new version of the Google Maps app. Be on the latest version, and you should see the button appear in the bottom right corner of your maps interface. Let us know if you have had a chance to "Explore".
Source – Engadget