Do you own an LG G3 and the QuickCircle case as well? Do you like playing puppy based games? Can you never be bothered to open the case up? If you answered yes to all of those questions then you are in for a treat later today. LG are going to release a game called Puppy Pop.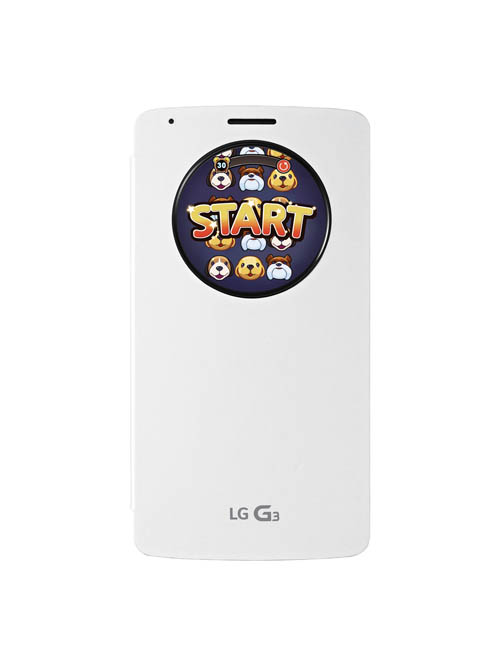 Puppy Pop is a match-three puzzle game developed by LG specifically for the G3 with QuickCircle case to be played through the open window on the cover. Players accumulate points by drawing lines through three or more identical puppies, removing as many from the board before time runs out. Scores can then be shared on the player's favorite social network site.
I don't know what to say here, I feel I should say something sarcastic, but words fail me. I guess LG have done this to encourage other games developers to follow suit and make their own games.
The game isn't live in the Play Store yet, I'll update the article later on with a link.